Danawa Passes Over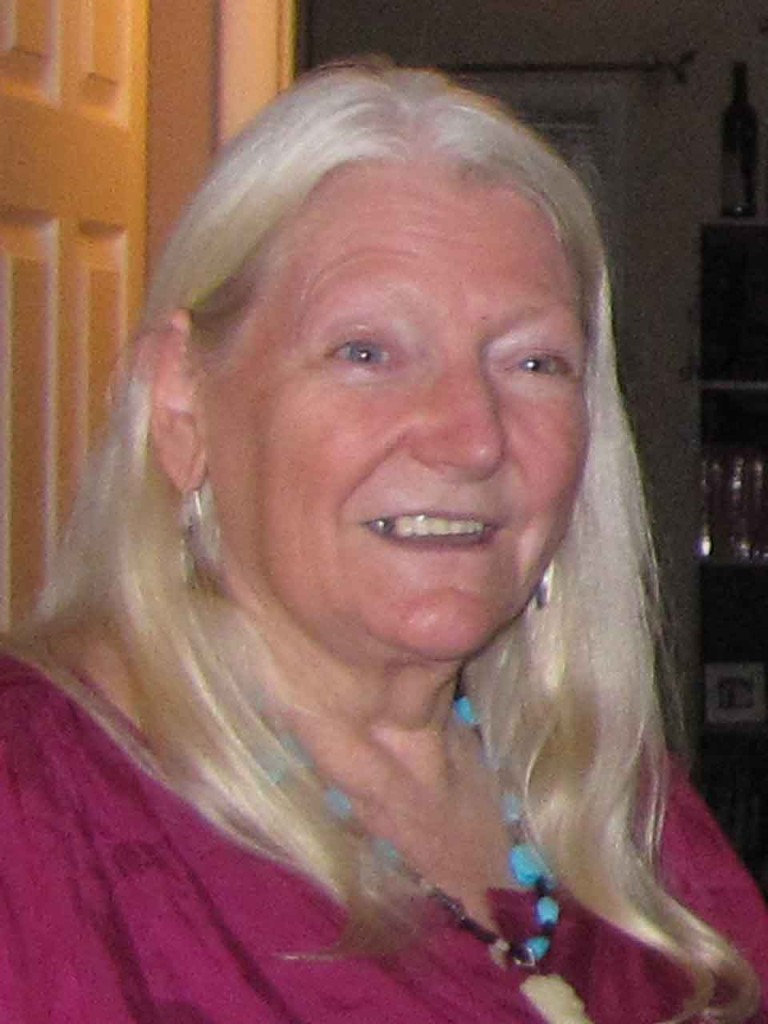 The activist we knew as Danawa Buchanan is gone.
She passed away in the Atlanta area on May 27, 2014, and left behind a legacy of dedicated work in Bucks County, Pennsylvania amid much confusion and consternation.  She is survived by two sons, James Jim Kelly and Jerry Kelly.  After receiving visitors at Crowell Brothers Funeral Home in Norcross, Ga. on May 31, family members declined to speak about her life and death.
Once upon a time, Danawa presented a compelling image. She was a manifestation of what we imagined to be a wild Indian, paying a lonely, unappreciated price for fixating non-Natives' attention toward lands originally shepherded by Indians.
In January 2007, Danawa led a pilgrimage to the Sacred Oak of Oley in Berks County, one of a handful of mature yellow oak trees left in the U.S. The tree was situated on land newly purchased by Rachel Theis, who learned the majestic 73-foot-high tree required immediate surgery and hired a local arborist to save what Danawa described as a "healing tree." Later that year, Danawa raised consciousness for the Minsi Path Indian trail from Shackomaxon in Philadelphia to Hilltown Township.
The year 2008 was a watershed make-and-break year for Danawa, who had become president of the Native American Alliance of Bucks County (NAABC). She officiated at a meaningful gathering as Ed Fell (Grandfather Many Crows) honored Bill Eastburn, drawing attention to the prominent attorney's life work with the group Americans for Native Americans. Eastburn and Fell passed over/away shortly afterward; now Danawa has joined them.
The Cherokee grandmother presided over a Solebury Township Historical Society ceremony that named a sapling after Native American Lori Piestewa, a casualty of the Iraq War, and mesmerized over 50 assembled onlookers as her piercing songs echoed over the hills where Aquetong and River roads meet.
Danawa's plans for the summer were inspirational. Her vision for a Tidewater River Journey – from Trenton to the vast Delaware Bay's outpouring to the Atlantic Ocean – fed the fervor of Indian rights activists envisioning a sizable contingent of Native Americans in kayaks paddling underneath the Benjamin Franklin Bridge. What a photo opportunity that could have been.
But deep inside, Danawa was coming apart. This reporter witnessed the unnatural fear of a darkness she called "the Conspiracy." She would walk about aimlessly raising and shaking her hands at an imaginary assailant. Prior to the scheduled August 8 push-off of kayaks from Trenton, she rained down irrational criticism of the various tribal leaders who planned to participate or who would shelter and feed the participants. The second day of the unraveling journey, she severed her relationship with co-sponsor Richard McNutt of the Tidewater Partnership, sending him back home.
Danawa was summarily ousted as NAABC president, with longtime members Nokomis Patterson and Barbara "Bluejay" Michalski heading a move to ban her from future organizational meetings because of disruptive behavior. Danawa disappeared from view, later proclaiming she took up residence in a home near the Delaware River. What actually took place, though, resulted in charges of thievery and "a section 529 disposition," according to Bucks County Deputy District Attorney Mark Furber.
Danawa Buchanan was listed as being 65 years old; Nokomis suspects she was 69. The discrepancy may raise the question, "Was she an actress?"
Well, pay no heed. It no longer matters.
Danawa has left the building.