On April 16, the CBS network was scheduled to telecast a Hallmark Hall of Fame movie entitled "Hear My Song," based upon life at a school for musically gifted boys, a la the American Boychoir School in Princeton, NJ.  The feature-length film, whose 2014 theatrical distribution carried the title "Boychoir," starred Dustin Hoffman, Kathy Bates, Debra Winger, Kevin McHale and Eddie Izzard.
With no fanfare, the TV version was shelved in lieu of a repeat broadcast of "NCIS: New Orleans."  When asked why, Hallmark explained the cancellation on its Facebook page as follows:
"While the movie and actors were not intended to depict any particular individual, organization or institution, Hallmark was recently made aware of serious allegations of misconduct made many years ago at a school similar to the one depicted in the movie.  After careful consideration, it was decided that the movie will not air on CBS, Hallmark Channel or Hallmark Movies & Mysteries."
The serious allegations of misconduct refer to an April 16, 2002 exposé printed on the front page of the New York Times metro section about years of sex abuse at the American Boychoir School, known then as the Columbus Boychoir School.
After the cancellation of "Hear My Song," filmed at the American Boychoir School that now touts itself as creating a "safe" environment, the school issued a statement on its Facebook page that said, "We do not seek to silence criticism."
If that were so, the following story that I authored in January 2013 would have appeared in the Bucks County Herald.  Instead, my editor killed it, citing the New Jersey school's reputation for threatening legal action against stories of this sort.
I present it now, for the readers of this website. My motive for telling the story?  At the time I was sodomized, I observed there was no mention – either in newspapers or "polite" conversation – of this kind of activity, other than general allegations of "molestation."  I was so ignorant that I thought "molesting" related to a poisonous burrowing animal: mole-sting, get it?
Now, 62 years later, I will no longer remain silent about this.  Perhaps then the American Boychoir's strategy of waiting for its past controversy to go away will change.
Many benefactors' hopes were dashed when anecdotal stories were heard by "Hear My Song's" distributors, and its airing was canned.  It's time to let some fresh air inside.
The photo above was taken of Albemarle in 2009, where boys resided until three years ago.  As hard times beset the school, the stately home of the Boychoir was sold to be turned into condominiums.  As an alumnus, I revisited the site of my youthful betrayal.
Sexual Predators Among Us
In 2013, a well-meaning, dewy-toned Quaker stood up during Buckingham Meeting's silent worship to bemoan the sexual abuse at Penn State that has filled newspaper pages since its public discovery in 2011. She wrung her hands and cried, "If only we had known, if only we had known, we could have done something about it."
Oh yeah? Is that right?
Something dramatic is necessary, because pedophiles are like cockroaches. You turn on the lights, and they scatter.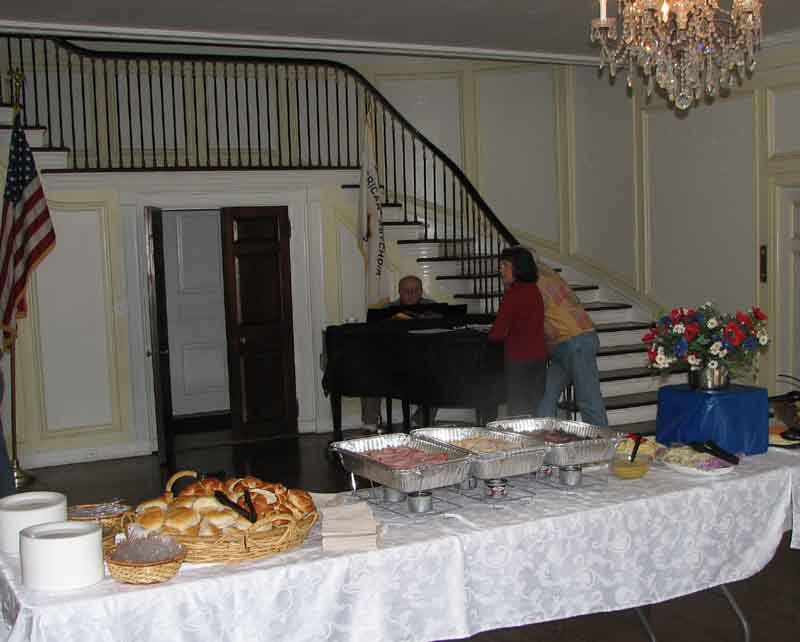 My first sexual experience, at the age of 11, was at the hands of a charismatic predator in Albemarle, a small palace with colonnades built by the founder of Warner Lambert Pharmaceuticals. After the perpetrator sodomized me, he "voluntarily" resigned his post as guidance counselor.
(Yes, it's true. America's premier training ground for musically gifted boys offered unchecked opportunities for vile rampages during the sexually repressed 1950s. I was there because of my boy-soprano voice and budding child-prodigy piano work, the oldest son of a professional musician who played trombone and wrote arrangements for each of the Dorsey Brothers' bands.)
Even as dawn broke and news spread of his impending resignation, each and every one of the choirboys in residence that 1956 morning wept openly, as the guidance counselor said his personal goodbyes while his index finger twitched its usual invitation against the inside of my young hand.
The sexual violation occurred only once, but that was enough. You never forget your first time.
ABS strategy damages its reputation
Although future classmates in later decades won undisclosed settlements, I never filed suit against the Boychoir for several reasons. First and foremost, I never wished to sign away for money my right to speak about what happened. I could bide my time until what I say would do the most good. Now that I'm 73 years old, the time is right.
More importantly, though, was the quality of the education I received in Princeton. I learned at the American Boychoir School that it was acceptable to learn as much as you can as fast as you can. Our student-to-teacher ratio was often 6 to 1. Our teachers were the best of the best, and I thrived on the atmosphere.
As a prima facie example, I was able to attend a private Princeton University outdoor science lecture where Dr. Werner von Braun demonstrated how the three-stage rocket would work, long before Sputnik went into orbit. As I walked around Princeton's Nassau Street, I often imagined what to do if I caught sight of Albert Einstein; he loved the town. While rehearsing, we boys learned how to stir an audience and, as a result, ourselves.
Ordinary was never good enough. How could I sue a school that did that – for me, or my classmates?
I slept in a room with five other boys. I believe one of them chose to become a whistle-blower after the institution's guidance counselor fetched me for his self-indulging moment at 3 am. In return for confidentiality, one of my roommates could have told a teacher, or perhaps Columbus Boychoir founder Herbert Huffman himself. Why else did this pedophile resign so soon after my monstrous encounter? (In a letter to parents dated February 24, 1956, a letter from Huffman said the guidance counsel "had to take an indefinite leave of absence from School because of illness.") Some unknown comrade probably saved my butt, figuratively and literally.
In 2008 as part of my alumni experience, I spoke with then-Boychoir president Dr. Charles Bickford about what happened to me in 1956.  Bickford left the school soon thereafter. He and members of his staff never denied the plausibility of what I related to them. Leadership heading up the school continued to change, Albemarle was sold, the school changed location to St. Joseph's Seminary in Plainsboro, NJ, and eventually left those auspicious grounds because of financial difficulty.
The American Boychoir's position remains as it ever was: Its head is in the sand. Maybe the controversy will go away, they seemed to think.  But such a position seems really stupid. How can such an esteemed institution in the education-rich environs of Princeton refuse to use its mid-20th Century history to heal survivors from unwanted sexual attention, not just from Princeton but from schools all over the country?
Keeping the system as is may work well for lawyers, but not so well for the survivors.
In June 2012, I drove past the bronze statue of Joe Paterno outside Penn State's monstrous 104,000-plus-seat stadium at State College where former alumni gather to reflect on some of the newest revelations spewing forth like poisonous volcanic fumes. At home as I looked into the videotaped face of Penn State's ex-assistant football coach Jerry Sandusky, the tape's audio reminded me that the perpetual, generational cycle of cover-ups has yet to be broken. Countless lawyers profited from the generosity of the school's historic benefactors and more young people considered themselves to be lifelong victims with little hope of regaining their tantalizing road to glory.
Legalized silences cause future slimy pedophiles to proliferate, and a new generation of brave whistleblowers find themselves poised to lift the cursed veil of politeness to once again peer into the seamy depths below.
How do we break this vicious cycle?
I think back on my behavior after that unwanted encounter, and I instinctively blamed a society that relegated conversations about sex to the darkest rooms and refused to turn the lights on. I began to rail against censorship. After all, the more you cover something up, the worse it becomes.
Predators thrive in darkness. My metaphor using cockroaches is apropos.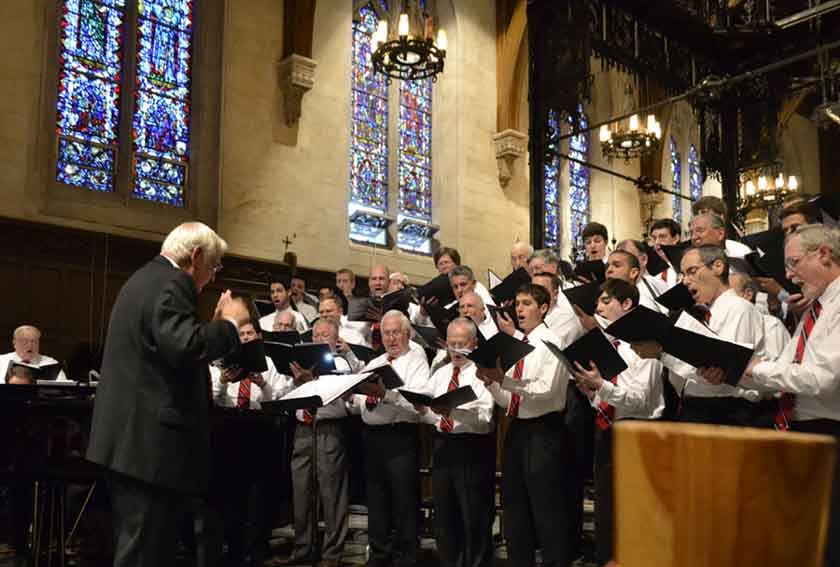 Statistics I recall about growing up in America purported that one of every three women is molested while growing up. For boys, the figure: one in four.
Do the math. That adds up to a lot of people keeping their mouths shut, whether for reasons of shame or convention. I believe keeping it all inside is far worse than letting it out, because victims of abuse face an ever-increasing toll as life goes on.
Those of us recovering from unsolicited sexual attention deserve a future where frank discussions about sex are no longer taboo. Sticking heads in the sand exasperated this whole mess in the first place.
In the Northeast's hallowed corridors of high learning, good education is revered.  Let's heal the wounds of the past by coming out of the shadows.