'Across The Universe'
an Undiscovered Treasure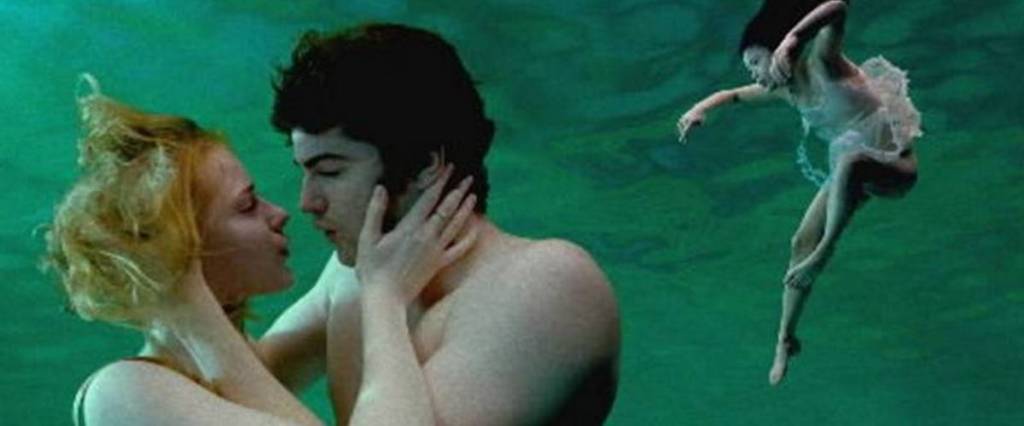 One of the movies that passed me by while living in Pennsylvania was a Beatles-songbook musical called "Across the Universe."
Perhaps I ignored it, because the many songs in the film were delivered by other artists, and as a purist I thought it would be obnoxiously derivative.  Well, last week I used my Comcast X1 DVR to watch the 133-minute movie via a channel called IndiePlex.  Was I impressed!
Moving to Hillsboro, Oregon, and switching to Comcast, is showing me what other viewers were able to watch over the years.  Comcast offers two related channels, RetroPlex and IndiePlex, in its Digital Preferred package.  Although both channels are owned by Starz, LLC, Comcast does not require a subscription to the premium Starz to receive them.  Verizon does, and as of this date does not make them available in high definition.
RetroPlex offers movies from the 1950s through '70s without commercials, and IndiePlex airs independent films, some of them recent, also in a premium format.
Although different film critics saw "Across the Universe" differently, the late Roger Ebert raved about it.  Ebert called it "an audacious marriage of cutting-edge visual techniques, heart-warming performances, 1960s history and the Beatles songbook.  Sounds like a concept that might be behind its time, but I believe in yesterday."
Jim Sturgess and Evan Rachel Wood, not household names, are the stars, but other supporting characters include Joe Cocker, Eddie Izzard and Bono.  The movie's director is Julie Taymor, who had been acclaimed for directing "The Lion King" on Broadway.
I found this movie to be a mix of what happens when you marry the musical format of "Grease" with the consciousness raised by the Beatles in the antiwar fervor of the 1960s.  Considering how war-weary we are becoming, I highly recommend "Across the Universe" as a hidden treasure.  If that's not enough reason, you can read Roger Ebert's review here.
There are plenty of other independent movies that I missed, notably a 2001 drama starring Judi Dench and Kate Winslet in "Iris," also available on IndiePlex.  Looks like I have some catching up to do.
Comcast's Marvelous X1 DVR

Stupendous, unbelievable, amazing!  I can't find enough adjectives to describe the wonders I discovered from the DVR that Comcast provides on its X1 entertainment system.
Yes, you can record up to four shows at one time without resorting to the mechanical pitfalls associated with videotape or digital versatile/video disc.  But that's only part of the story.  Once you get the hang of it, you'll no longer watch television without Comcast's DVR operating in the background.  And you know why?
When you're caught up in a program – and something in the real world demands your full attention, such as an important phone call, or dinner is on the table, or the kids need transportation – sure, you can start recording it.  But you don't have to wait for the show to finish recording.  With Comcast's X1 DVR, you can play back a football game or other sports event while the show is still recording.  Not only that, you whiz through the commercials at two, three or four times normal speed.
My journalistic career began in 1979 writing about television, radio and audio/video for a major metropolitan newspaper. Consequently, I covered the birth of many marvels: from videocassette recorders, to compact disc, to surround sound, to home theaters.  Those complicated gizmos are now obsolete, because nothing I've seen compares to this.
I still hark back to the days of a rickety outdoor antenna and trusty rabbit ears.  I remember the frustration of banging on the side of a Muntz TV to adjust a haphazard horizontal hold, merely to catch the grainy view of a fragile black-and-white image fed by the transmission tower of a local network affiliate.  That now seems like a bad dream.
While living in Doylestown, Pa., outside Philadelphia, Verizon promoted its FIOS system's advantages over old-fashioned grainy cable, and I thought it was superior.  But that was before moving to Oregon when Comcast became my only option.  Picture quality is top of the line.
One thing needs to be said right from the top: Comcast has yet to publicize all the perks its system offers.  Perhaps it doesn't want to anger cable advertisers.  But I've used it for more than a month, and this website offers the opportunity to let everyone know what the X1 system can do.
You bet I'm recording shows without the fuss of mechanical failure.  But the ability to watch TV without the hassle of half-watching because of distractions from the real world?  It's a thing of the past.  Both the DVR and its remote control are far smaller than ever before, so they're handy.
The future is now.  And it's on Comcast.
'The Last Deejay' Unearths
Buried Treasure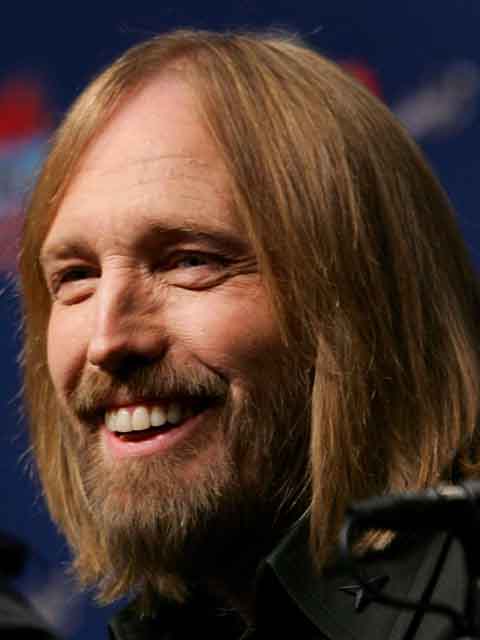 Rock music's celebrated longhair Tom Petty wrote the catchy hit song and recorded it with his familiar nasal voice in 2002. To my knowledge, though, he never featured the hit to trademark his "Buried Treasure" show for Sirius/XM radio. I wonder why, because the bastardization of the broadcast industry highlighted in the lyrics has long been echoed by media insiders.
Petty claims Gainesville, Fla., home to the University of Florida (UF) Gators, as his hometown, and my musical sensibilities are stroked by Tom Petty's clever mix of classic rock, rhythm and blues, and vintage seminal recordings. Of course, it doesn't hurt that I attended UF in 1961-63 where I developed a serious interest in broadcasting. (More about that later.)
If you subscribe to cable TV, consider satellite radio for your car, mobile phone and personal computer. Certainly, you don't get the TNT (time, news, temperature) that local radio offers, but the preservation and promotion of iconic recordings deserve some quality ear time. Petty's show airs a tad over one hour a week on Sirius XM's "Deep Tracks" channel 27, and it's repeated several times each week. In addition, shows from all of the eight years the satellite service has carried the Tom Petty show are available 24/7 on-demand.
As long as Petty's shows are featured, I have faith that "The Last Deejay" is only a song, not an endangered species. That is, until I sample what's being broadcast these days on commercial radio. Once I do, the Sirius/XM service's offerings, especially Tom Petty's "Buried Treasure" show, are a godsend.
David Gilmour Live Concert
Is a Treat for Eyes and Ears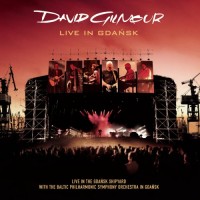 Nothing stands out like the iconic creations of Pink Floyd.  Considering all the genres to which I've been introduced – folk, personified by Pete Seeger; classical, from Beethoven to Dvorak; jazz, as practiced by the late Louis Armstrong; and rock, boasting a myriad of characters and structures – Pink Floyd's repertoire endures as a work of art.
Far from being a run-of-the-mill classic rock band, Pink Floyd's history includes "Dark Side of the Moon," "Wish You Were Here" and "The Wall."  Lately, though, one particular concert came into my view, and I unabashedly recommend it as a fundamental ingredient for one's music library.
In 2006, lead guitarist and composer David Gilmour performed his "On an Island" body of work, along with all-time Pink Floyd classics, at the Gdansk (Poland) shipyard to honor the birthplace of the Solidarity labor movement.  Accompanying his band of brothers was a 40-member string section of the Polish Baltic Philharmonic Orchestra.  An exquisite video was shot to capture the lyrical electricity of the night, in stunning surround sound.  Quite frankly, I can't imagine how to improve the final edited visual record of that show.
Pink Floyd music represents how classical structure can be fused into rock, accentuating harmony, melody, vocals and virtuoso instrumental passages.  What a mind-satisfying experience.  And to feel my heart racing at the tableau of musicians barely rubbing wine-glass rims to emanate steady tones introducing "Shine On, You Crazy Diamond?"  I turned into silly putty right then and there.
Gilmour's management company's website says there are five different versions of the concert, but only one seems to include the DVD.  That version, including two DVDs and two CDs, sells for $44.99.  A less-expensive version appears to have sold out. To order a copy direct from Gilmour's website, click here.
There are few stellar chronicles of seminal musical events that rise above the raucous nature of modern music. This video recording breaks the mold.