By Thelma Johnston Loika
Virgil's restaurant endeavor ended abruptly.  The establishment in which he pinned his hopes closed before the scheduled opening.  He then took a job as butcher in Homestead's only "supermarket" in town, but his employment lasted only a few weeks for reasons I cannot remember.
Somehow, during this challenging time, Mother and Daddy sent us $50, which was better than $500 is today.  I had not asked them for help, and I still wonder how they knew how desperate our circumstances had become.
Finally, February arrived, and Virgil's six-month musician's hiatus ended.  He took a music job at a Ft. Lauderdale club where Carmen Miranda was the star attraction.  During this stint, Virgil received a speeding ticket, which Ms. Miranda paid for him.
Virgil's work ended at Easter, at which time the club closed for the season as did every other musical opportunity in South Florida.  Fortunately, I got a job as a substitute teacher in Dade County.  We found a responsible, kindly babysitter for the two kids, and I worked awhile at Shenandoah Junior High in South Miami.
I was impressed with the building's natural air conditioning.  The structure was oriented to catch the prevailing southeast breezes, and each classroom featured louvered high windows along one wall, giving constant, cool cross-ventilation.  Inside, teachers and students always felt comfortable.
Our Loika family eventually moved into a livable apartment in town across from a large earth-moving company distinguished by a big house.  Mason and the son of the earth movers recognized each other from an earlier encounter, and became total best friends.
Nonetheless, we were financially bereft.  Virgil swallowed his pride and asked for a handout from one of Miami's leading citizens, who told Virgil, "Everybody wants to dance, but nobody wants to pay the piper."  He surprised us, though, by giving Virgil the money.
I don't remember how on earth we survived over the summer, but a Good Samaritan fellow musician offered Virgil his rental house at a cheap offseason rate when nobody – absolutely nobody – stayed in Miami.
The home was a white clapboard cottage set way back from the street in Miami's northwest section in the 50th-street area.  It had an extremely tiny backyard with a high rock wall with an empty, overgrown lot east of us with wild jasmine and a mango tree.
But the house was roomy.  Four airline hostesses formerly occupied the screened-in front porch, living room, two bedroom and kitchen facility.  So we were in hog heaven.  Virgil worked all sorts of odd jobs – as a dishwasher and other short stints in restaurants – and we were able to make the payments for living necessities.
Once "the Season" (the only time Miamians could live in a comfortable climate) arrived, we were ousted from the spacious cottage.  Virgil, however, located new living arrangements by sharing a TINY house with a Mr. Stockton off Northwest 79th Street.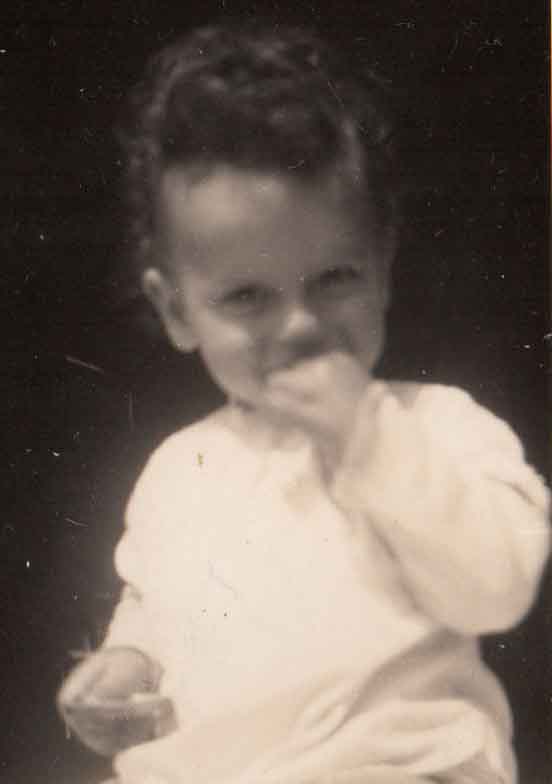 The house consisted of a screened-in front porch, a small living room and even smaller bedroom, tiny kitchen and a small utility room.  We put Mason and Jon on a two-tier bunk bed while Virgil and I slept in the living room.
While we lived there, my sister Grace Wiley and college roommate visited, and Virgil talked Mr. Stockton into vacating temporarily so we could have the house to ourselves.
Our prospects were looking up.
[CONTINUED ON PART VIII]