Photographs by Alice McCormick.
Amid hoopla and a 20-piece bagpipe band, Gunderson Marine launched a mammoth oil and chemical tank barge into Portland's Willamette River on Saturday, May 30.  Approximately 4,000 people attended the ceremony to witness a just-completed 578-foot-long container vessel dramatically lowered in 10 seconds by strategically collapsing multitudinous blocks of wood.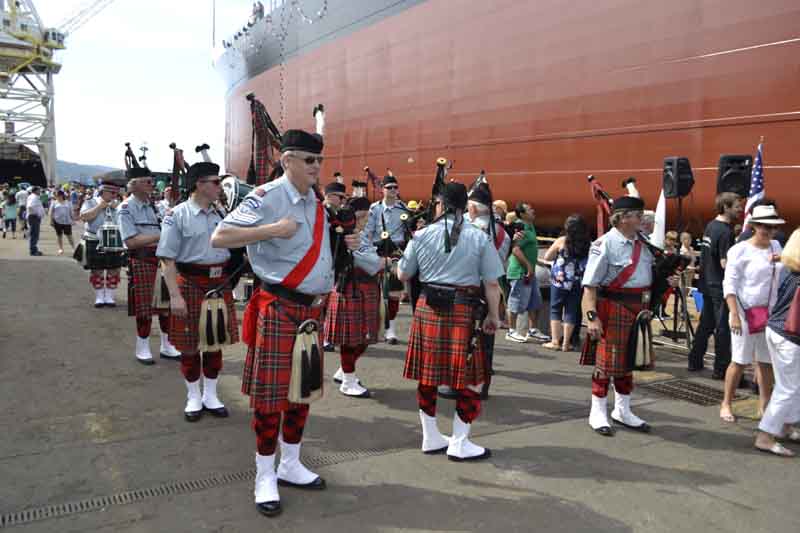 Speeches and bagpipes fill the air
Named Kirby 185-01, the ship is capable of holding 185,000 barrels, or 7.77 million gallons.  The launching ceremony of Gunderson Marine's gargantuan floating achievement was bolstered by a work force that grew from 400 people one year ago to a rock-solid cadre of 1,400 today.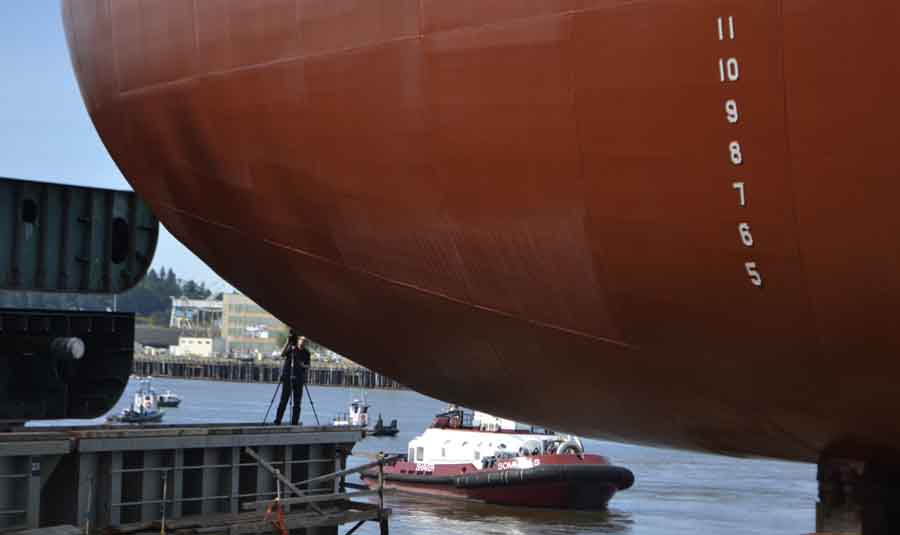 A challenge from our planet
The effect on the company's new hires illustrates the single biggest challenge facing environmentalists concerned about global warming: How to keep an energetic, blue-collar work force gainfully employed.
We face increased polarization between concerned activists and hard-working families who face looming unemployment whenever progress can no longer be sustained.  Where are the bountiful jobs that need to be created on the same large scale that the oil and chemical world offers?  Why isn't there an imaginative investment in manpower being made to save the planet?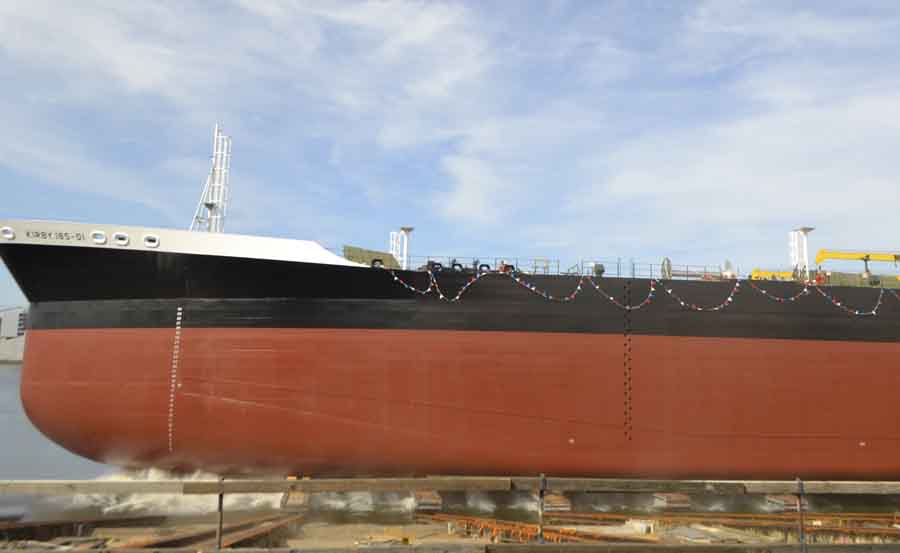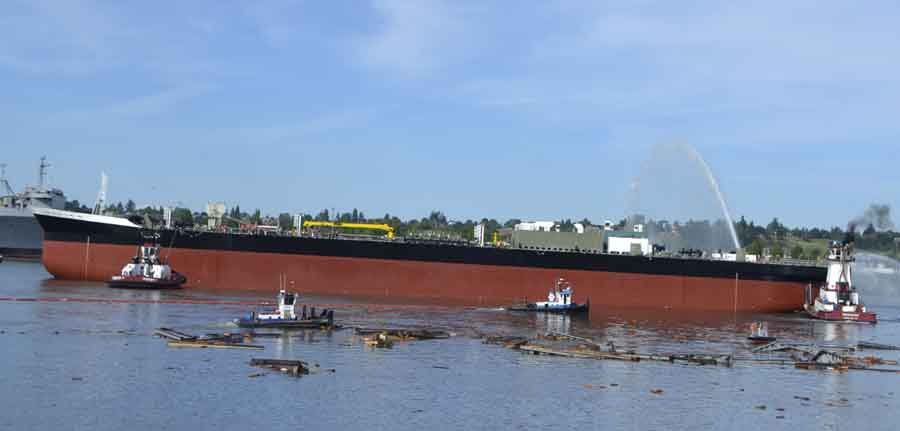 We hear that Pembina Pipeline Corporation hasn't dropped its zeal to manufacture a propane terminal in the Port of Portland.  Wooing Pembina would be a horrible mistake and turn this area – that currently enjoys a "green" reputation nationally – into an ecological nightmare.  We can't relinquish our defense of natural resources to those who would exploit and neglect them.
But neither can we be simpleminded.  These days, it's not enough to simply oppose further industrialization.  The same minds that fomented vast technological advances in the exploration of outer space during the 1960s need to channel the same loyalty Alice and I witnessed in Portland's industrial corridor.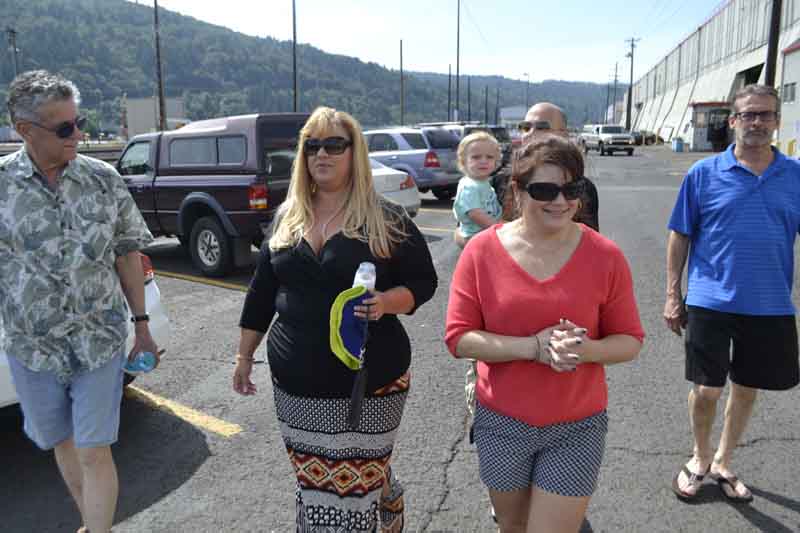 Creating employment out of planetary progress must be Priority #1 for politicians.  Otherwise, we will continue witnessing the ugly game of musical chairs being played when well-paying jobs are eliminated from families who continue to scrimp and save to survive.