AT&T has managed to incorporate an amazing library into its HBOMax service, but the technological metamorphosis in how we watch television currently is overshadowing the life-changing creative accomplishment of one particular singer: Bruce Springsteen (Alice's other heartthrob).
With little fanfare, HBO (Home Box Office) acquired Springsteen's life achievement film, "Western Stars" from Warner Bros. Then to obscure (unintentionally, I assume) a prospective masterpiece, AT&T incorporated a vast amount of copyright-protected works to its on-demand subscription library a few weeks thereafter.
Once you locate the movie that Springsteen co-directed with Thom Zinny, "Western Stars" must be seen and heard to be believed. He invited 30 orchestra members to perform his insightful songs inside a spacious New Jersey hay-barn that holds up to 100 people. The acoustics in the barn are top of the line, and my Bose system delivers perfectly. You will notice the "Boss" doesn't perspire at any time; he is completely attuned to the blend of sound inside the barn.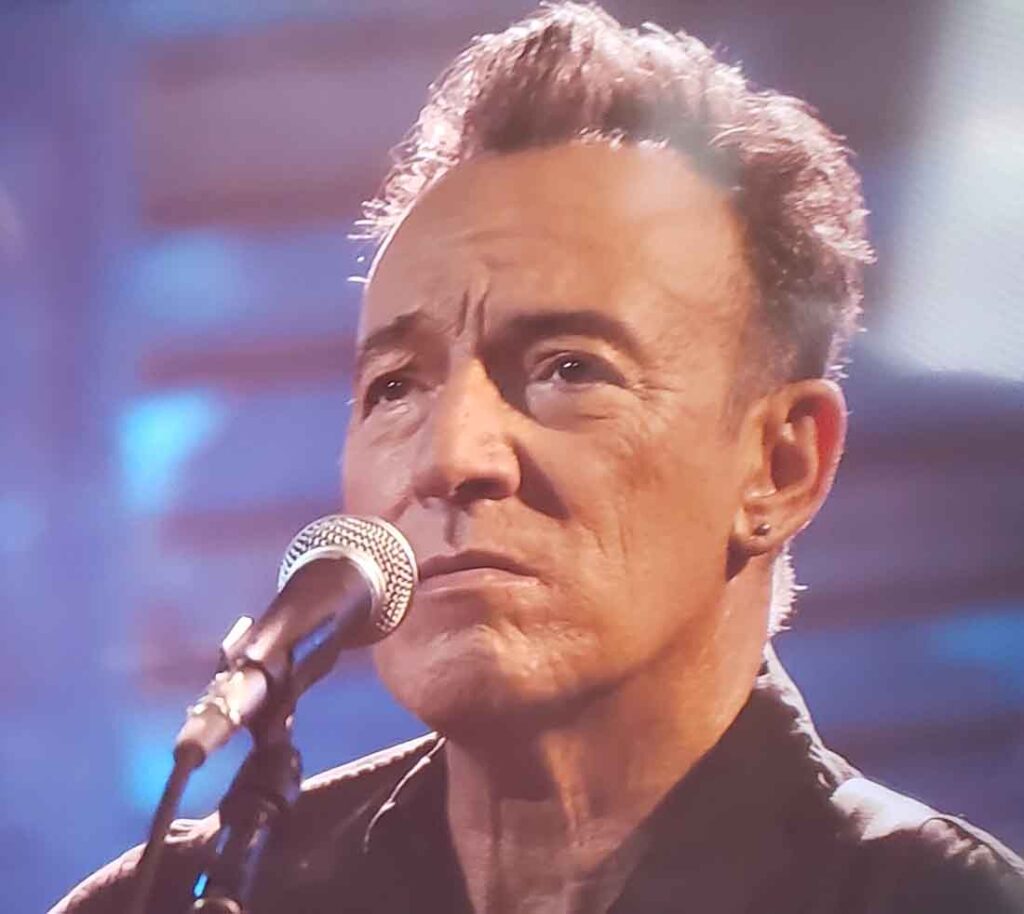 In the film, Springsteen himself explains, "'Western Stars' is a 13-song meditation on the struggle between individual freedom and communal life.
"There are two sides of the American character: One is transient, restless, solitary, but the other is collective and communal in search of family, deep roots and a home for the heart to reside. These two sides rub up against one another – always and forever – in everyday American life."
Springsteen gleans insight from his own past behavior, and expresses it in deeply personal songs. None of his words appear inflated; if anything, his inner emotional state appears muted. Although one critic panned it, "Sleepy Joe's Café" is nothing like the place the Coasters sang about.
If you are over-saturated with the defugalties this country is putting up with, you could do a lot worse than watch "Western Stars," co-directed by Springsteen and Thom Zimny. You may not jump up and down, but you might shed a tear for an America that is rapidly being lost.
"Western Stars" is available through subscription to HBO/Max or Hulu. It can also be viewed through Vudu, YouTube, Google Play, Microsoft, iTunes, Fandango and Amazon, or purchased at Bruce Springsteen's website.