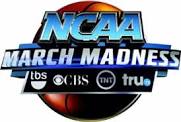 Alice needs help recovering her ability to speak, and earlier today I began blaming myself.
I thought, "With all the plaudits that relatives and well-meaning friends send my way, what good am I until Alice connects her brain energy to those vocal cords?  There has to be some measure of personal accountability here, and it's time to look in the mirror for help."
There's credence for my self-criticism.  Before Alice was released from RIO, speech therapist Jennifer Bonas provided a rehabilitation notebook filled with exercises designed to link key words with their sounds.  "Try to fit in three 15-30 minute sessions of Speech Therapy work daily," the manual advises.
Yet, I speculated, "How have I frittered away the time?"
Watching March Madness – the NCAA basketball tournament.  What's worse, our DVR can record four channels at once, so I've been able to watch all games that are competitive.
Tomorrow, March 30, Alice and I are scheduled to meet with speech therapist Jordan Johnson at Kaiser Permanente's Central Interstate Medical Office.  If we're honest and heed Johnson's instructions, we can turn this whole thing around.
But what sacrifices must be made?  Before you answer, here's the kicker: Alice loves the tournament, too!
Inevitably, we're stuck with an operative dilemma: How to avoid the empty wide-eyed stares associated with becoming basketball brain junkies.
Alice won't let me take the blame alone for the slow pace of our speech recovery.  Like everything else in life, we're in this together!
So the upshot of this whole exercise in beating oneself up has become: Do you know how frustrating it is when the one you love refuses to allow you to be a martyr?