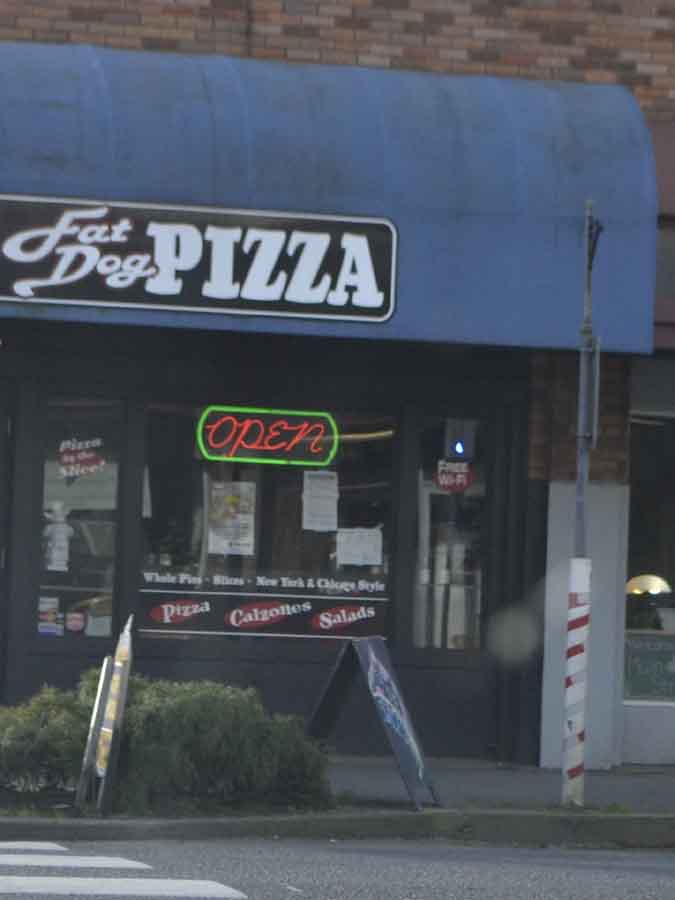 Portland, Oregon has many perks, mainly the climate.  During the first two months of 2015, this city's wintertime high temperatures peaked 10 times at 60 degrees and beyond.
By comparison, Doylestown, PA's low temperatures dropped below-zero three times this winter, although its snowpack is modest compared with Boston.  Western Oregon's climate is behaving like a fresh, cool breeze, and we shudder to think what our utility bills would be like if we had stayed back East.
One handicap, though: Portland doesn't know pizza.  Every single pizza joint here appears to be franchised (think Godfather's, Domino's, or, God forbid, Pizza Hut).  Even large bar/restaurants prepare bland dough in advance or have it prepared for them factory style.
One popular pizza chain called Mod funnels patrons through a long line – alarmingly cafeteria style – where enthusiastic but unskilled servers place a plethora of toppings on thin-crust pies.  Novice gourmets using restaurant apps like Yelp rate this chain four stars or higher, seemingly unfazed how Mod's pizza dough, cheese and tomato sauce taste more like ingredients prepared in an assembly line.
After five months of having our palates unrewarded, we inadvertently discovered a pizza place on the Coast that shames its Portland cousins.  Fat Dog Pizza, in the heart of downtown Tillamook on Main Avenue (US 101) at 2nd Street, makes its dough from scratch each morning – creating a pie worth shouting about.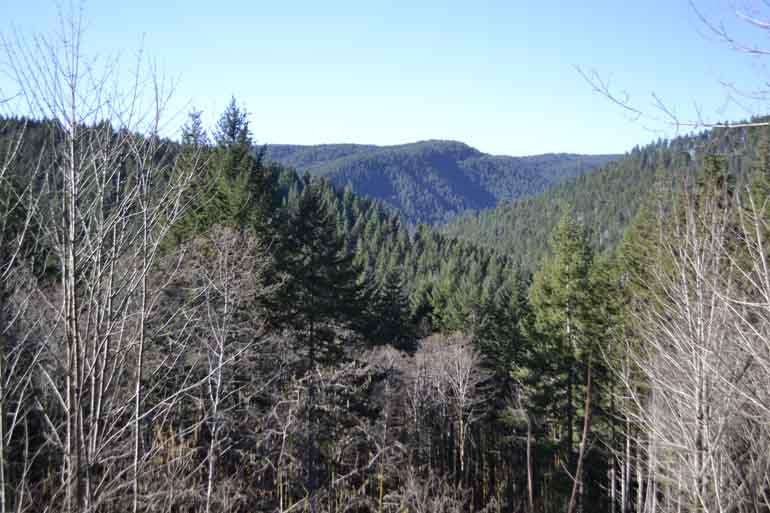 The 70-minute, 60-mile drive to Tillamook on State Highway 6 is palatable, as the road cuts through the heart of the Tillamook Forest Center.  Here is where the fun actually begins, because the Tillamook Forest represents Oregonians' dedication to sustainable green living.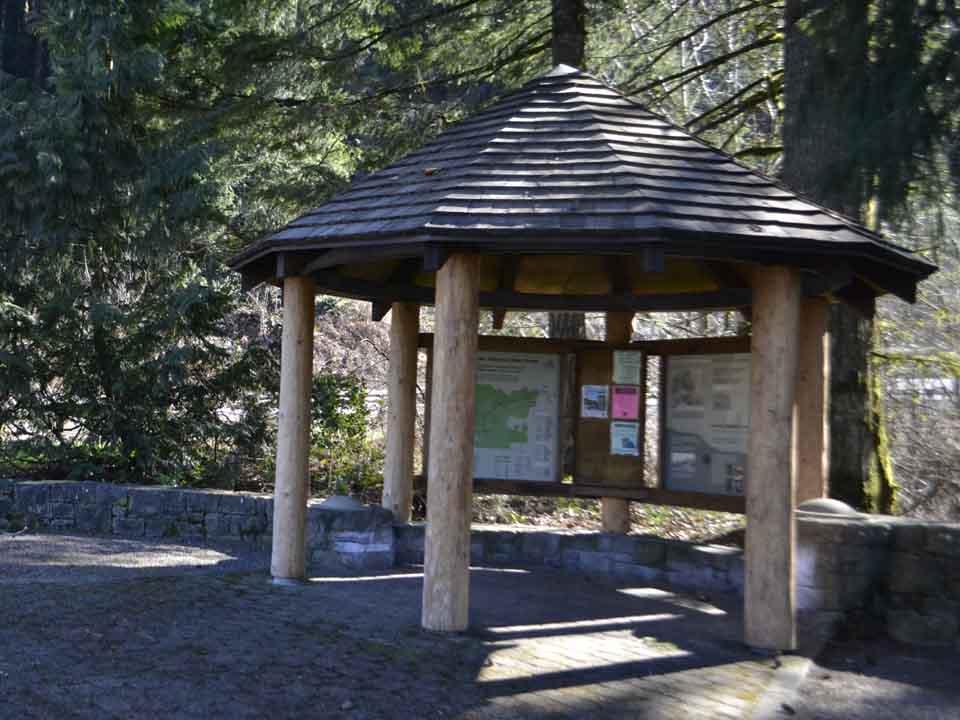 What one sees of Tillamook's forest today is largely reclamation by Oregon's Department of Forestry after a devastating wildfire.  On Aug. 14, 1933 while winding down work in Gales Creek Canyon, a logging crew dragged a log across a dry fallen tree.  One single spark from that inadvertent friction ignited one of the largest forest fires to strike the West.
Fire quickly spread to the dry slash, and soon green trees were engulfed in the flames.  Although thousands of volunteers tried to contain the blaze, after 10 days more than 40,000 acres were destroyed.
Then strong winds swept through the area, and the fire exploded across a 15-mile front, sending a mushroom cloud 40,000 feet into the air.  Amid dark clouds of ash, entire trees were uprooted by hurricane-force winds.  Damage was phenomenal; another 200,000 acres were devastated in just 30 hours, amounting to 13 billion board feet of timber.  That's enough lumber to build a million homes.
Afterward, Oregonians demanded Tillamook's forest reclamation, and the area now has been turned into a living museum illustrating how the public good can be served through man-managed forests.  Located in the heart of the Tillamook State Forest, an interpretative and educational center showcases the Tillamook Burn reforestation project, shaping a legacy for sustainable forest management.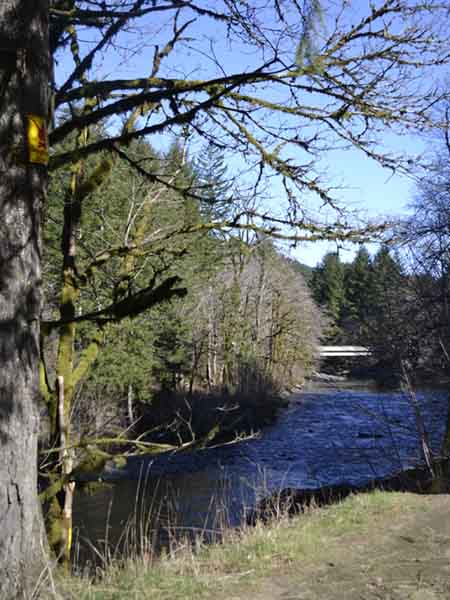 With a 40-foot-high replica of a climbable fire lookout tower and a 250-foot-long pedestrian suspension bridge across the Wilson River, the Tillamook Forest Center is the outgrowth of a major public-private partnership.  Located 50 miles west of Portland, the learning center provides a breath of fresh air to monumental environmental calamities plaguing the rest of the world.
That's why a drive for great pizza can be rewarding for the entire family.  After all, Fat Dog Pizza in Tillamook is only 22 miles east from the Forest Center.  And if you want something else to enjoy, the Tillamook Cheese Factory, two miles north of Tillamook on US 101, is a rewarding extra attraction.  Visitors flock there to see how Tillamook's popular cheeses, milk and ice cream are manufactured.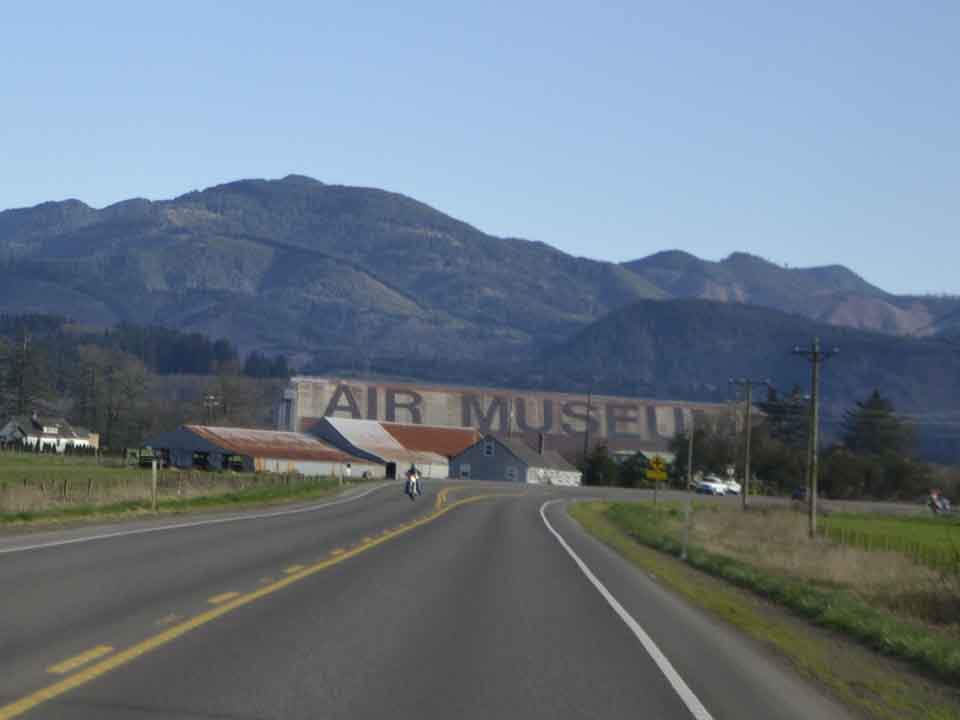 But that's for visitors, and it's all indoors.  The sensory highlight for a pleasurable drive to the Coast is the Tillamook Forest Center, and it just opened for the spring-summer-fall season.  Its website invites visitors to enjoy "camping, hiking, picnicking, off-highway vehicle riding, horseback riding, fishing, hunting, swimming, bird watching, geocaching, berry picking, mushroom hunting and firewood cutting."
What better excuse can one find to feast on a top-notch, family-pleasing pizza pie than basking in one of Oregon's prime forest recreation areas along the way?  And why else are we so willing to forgive Portlanders for not knowing pizza?