All photographs on this post, except for ones in which Alice appears, were taken by Alice McCormick.  She's a real talent, if I say so myself.
I once experienced serendipity in 2000 while driving from San Francisco to Ashland, Oregon. What a treat!  Every town where I stopped was hosting its own music festival.  That's serendipitous.
My second encounter? Alice and I were chosen to participate in The Aphasia Network's Couples Retreat weekend with 11 other couples on the Oregon Coast from March 4th through the 6th.  But wait, when did I realize Alice's 72nd birthday would coincide with the glorious finish of this pilot program?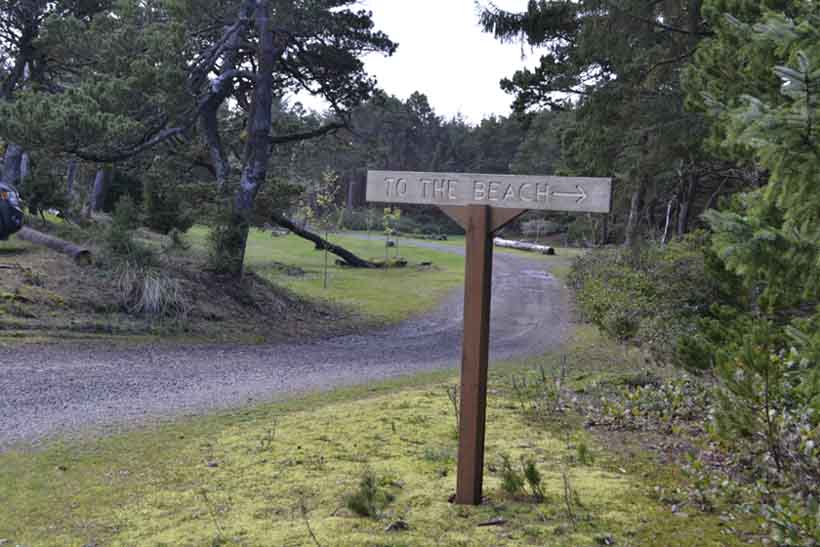 In a bona-fide camp environment, the roaring ocean only a few hundred yards away provided a healing sound experience.
What a concept.
On Sunday morning, Alice received a slice of birthday cake – only one candle atop representing a life brightly burning – and over 50 staff members and students, plus survivors of aphasia and their respective caregivers, sang out Alice's praises in the time-honored "Happy Birthday to You" refrain.
The meaning of that emotion-packed morning brought tears to many students' eyes, and I vowed then to salute The Aphasia Network with this website post for giving my dear one the greatest birthday gift of all: unqualified love.
A little history should add perspective to Alice's birthday weekend. Immediately after Alice McCormick endured her stroke a year ago (March 11, 2015), one of her children wanted to fly out here and size up the situation.  Alice feared such a visit could threaten her independence.  And as Alice's caregiver, I am duty-bound to defend her.  She manages me very well, so her wishes become my commands.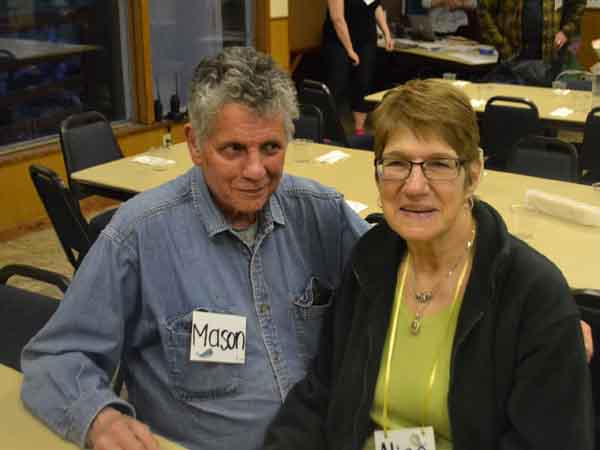 Many people consider the loss of instant coherent speech to be a sign of incompetency. That's not true.  Yes, aphasia affects the brain, but only the interior pathways.  Mature, informed thoughts must blaze new trails to communicate themselves in speech or writing.  That's why Alice's nonverbal command structure today uses gesture more than ever.  Survivors of brain injury must skirt ill-informed behaviors of well-intentioned family members who can turn an agile mind into a vegetable garden.
It's up to me to keep a protective shield around her. That's my role as caregiver.  (And if there should be any doubt as to how together Alice is, take a careful look at the photos gracing these words of mine.  Her talent as a photographer is well on display, with the caveat that students at the Retreat took photos of the two of us together.)
Off to the Coast
After a frenzied bit of packing Friday afternoon, March 4th, I drove the Ford Escape affectionately known as Betsy toward Tillamuck and the rugged Coast beyond. After we turned onto the main Coast throughway, the pavement swept us through an Oregon fishing town perched next to a placid bay.  Looking beyond the bay, we could make out ever-building waves of the ocean beyond.
We drove past an inviting lake and my GPS turned us onto an inlet-hugging quiet road toward Edwards Lodge, the assigned gateway where a team of dedicated Aphasia Network professionals welcomed us into a slice of heaven that I now call the Haven.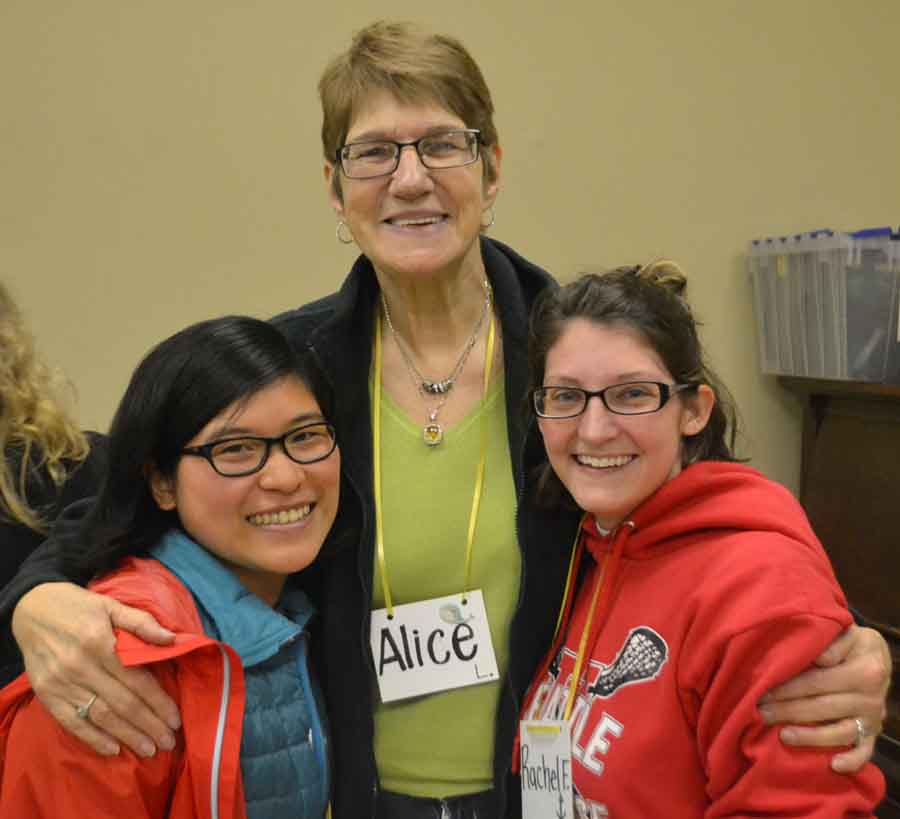 As soon as we walked inside, two charming students – Tiffany Tu (occupational) and Rachael Furtney (speech) – enthusiastically introduced themselves. These two bright motivated souls were to be our constant companions and seemingly cater to our every whim.  Alice may have required a full-blown stroke to have such dedicated overseers, but never mind.  These two women were shining beacons reigning over our newly opened lighthouse of life.
Our first evening was filled with introductions, and we oriented ourselves to the lay of the land. Tiffany and Rachael easily located our assigned sleeping bunks in the Herron House; then we gathered back into a nearby dining hall and met key staff officials.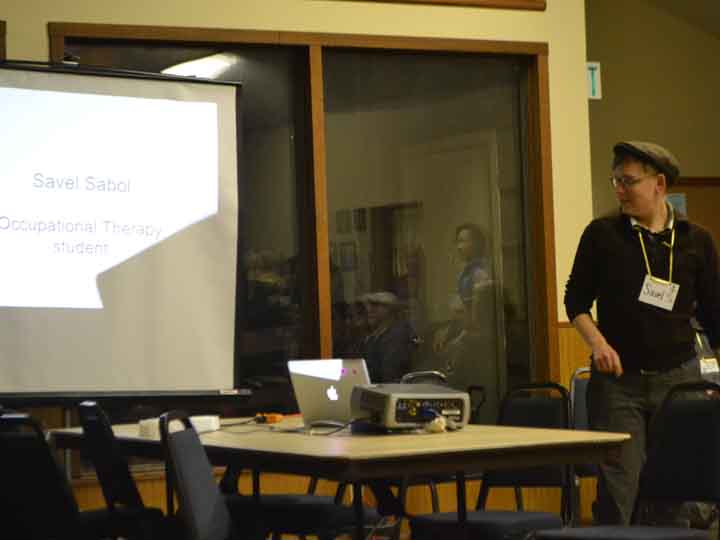 An entertainment program was led off by Savel Sobol, a student who doubles as a nightclub comedian, whose humor captured the audience's breathless attention. We caroused some with Professor John White, Ph.D., who led the entire group into a rousing sing-along.  As the evening wore on, we acknowledged our gratitude to Aphasia Network team leaders Suzanne Gardner and Lisa Bodry who share camp administrative responsibilities, while continuing to be feted by a potpourri of support personnel who kept the good vibes flowing.  We were treated like VIPs.
Our trip to the Coast was accompanied by mostly cloudy skies, and an onimous weather forecast called for stormy conditions. To Alice and me, though, the sound of a confused sea with breakers rolling across the adjacent beach was a seething, soothing series of rolling sound.  On my side of the bunk beds, I dropped off quickly.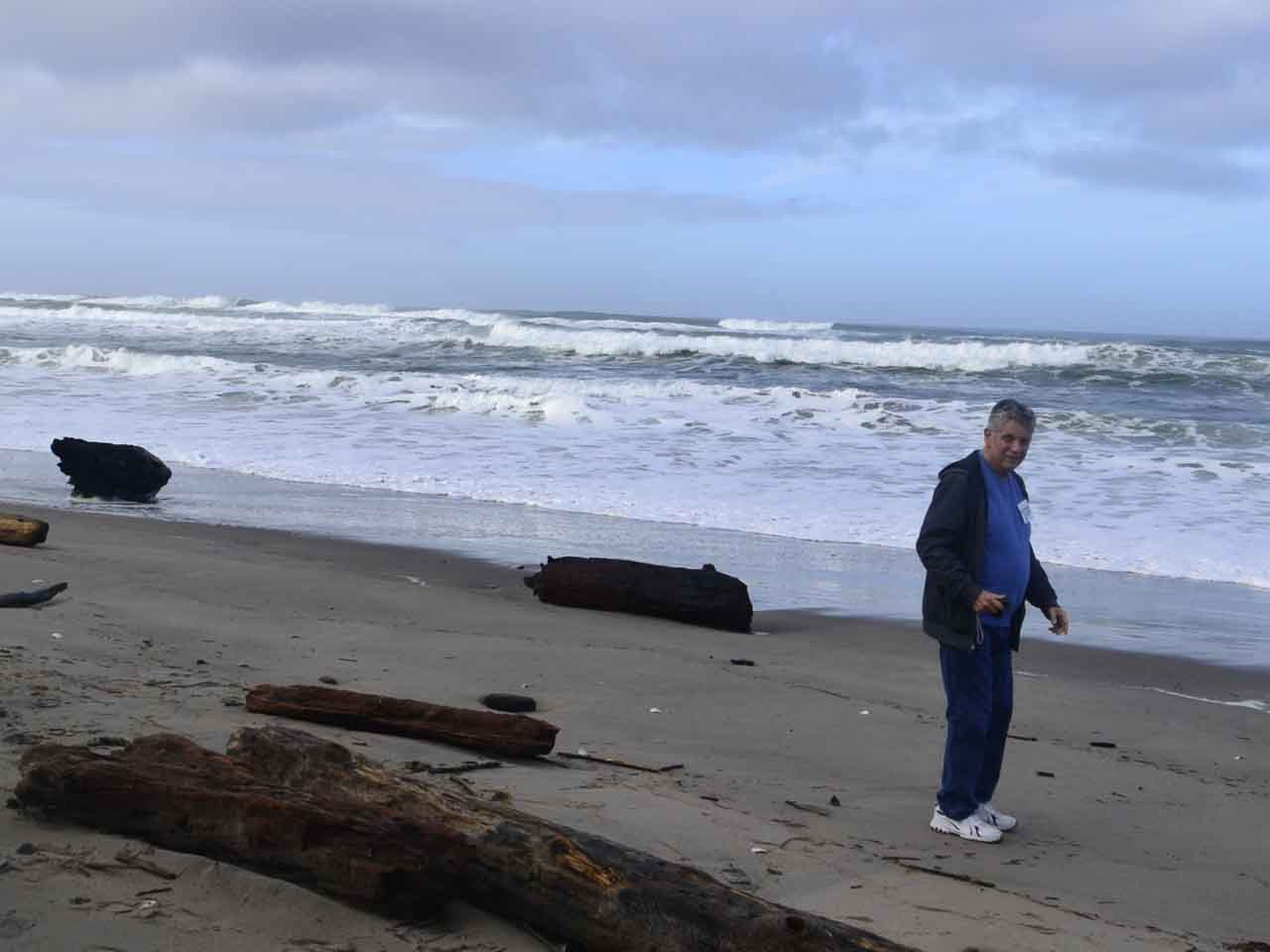 A New Day Breaks
However, Alice did not fall asleep until late into the night, due to a barely-there mattress, and as daybreak unveiled itself, she was unable to rouse herself into consciousness. I meandered off to the Carrier Dining Hall for a sausage-and-pancake breakfast, confided in Tiffany and Rachael, who instantly, merrily concocted a wake-up invitation of steel-cut oatmeal and black coffee to gently prod Alice back to the land of the living.
To keep at ease, other staff members reassured me that Alice was happily regaining her steadfast form, and soon Tiffany and Rachael escorted a beamingly happy McCormick partner into my Saturday morning. Lo and behold, the sun was shining, and we sneaked off to the beach to view the glorious Coast in its active ebb and flow.  We were elated to discover partly sunny skies.  Could it be possible a beach bonfire was still on the afternoon menu?
Back at Edwards, Professor White led a frank, no-holds-barred discussion unveiling a myriad of tools and toys to reinvigorate sexual communion between couples. Hoo boy, the couple across from us appeared shocked, and subconsciously the power of erotica was building in my libido.  I looked at Alice lasciviously.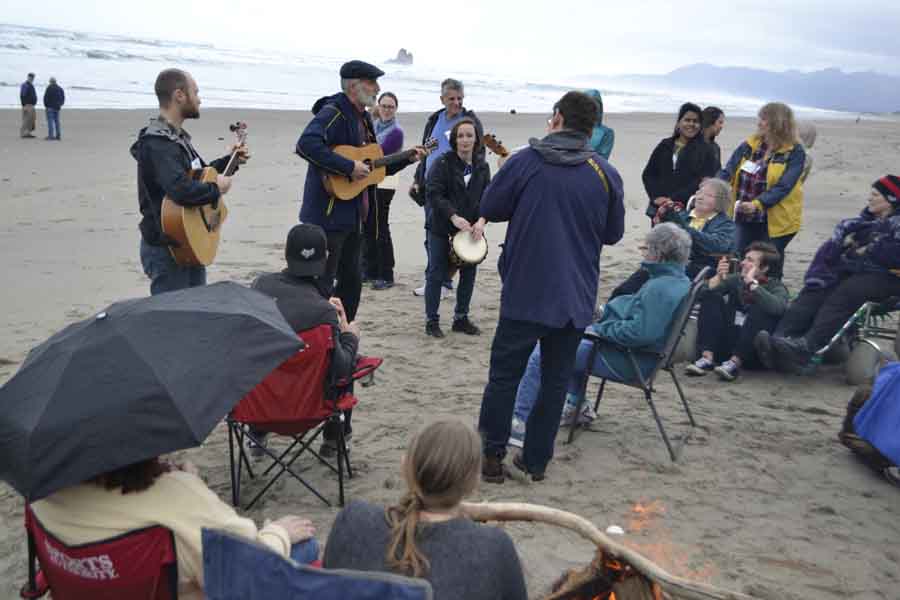 After a back-to-the-basics macaroni-and-cheese lunch, guitars, percussive instruments and voices gave the beach a hootenanny effect, romantically accompanied by a modest bonfire on the beach with only a few nuisance sprinkles of rain to ignore. Yes, it's true, more than a few random urges of forbidden pleasure were awakened by the female in my life.
Everything that passed from then on seemed like a blur. I joined other caregivers in the Smith House to compare lifestyles while Alice was spirited off to join other aphasia sufferers whose task was to prepare appetizers for all to share.  Wary of any needless weight gain, I sampled a few, but didn't fill up.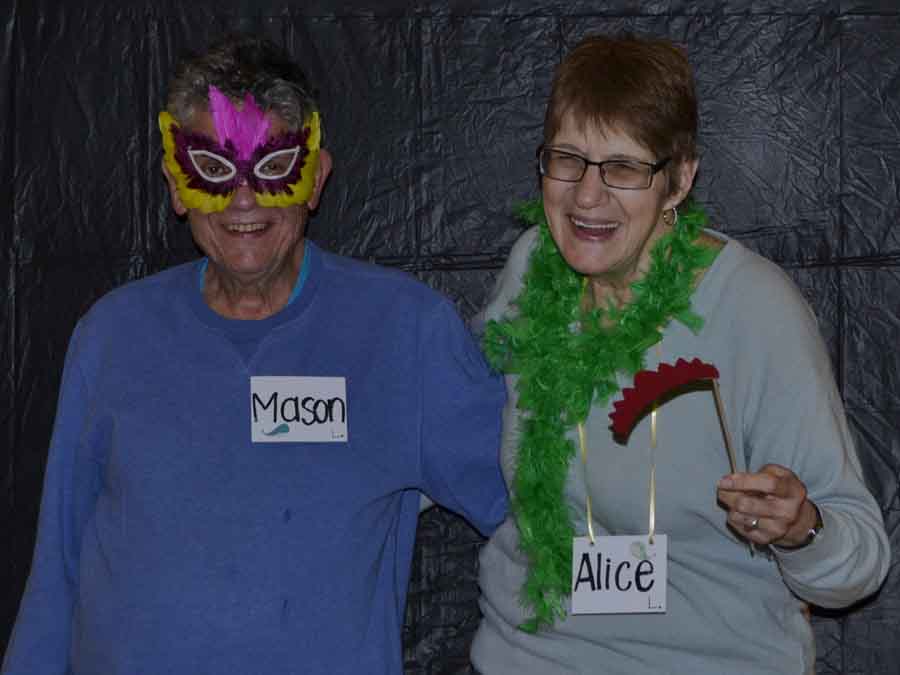 That was wise, because we savored a sumptuous teriyaki chicken dinner at the Sherlock Lodge, while our companion music-makers kept the entire company enthralled.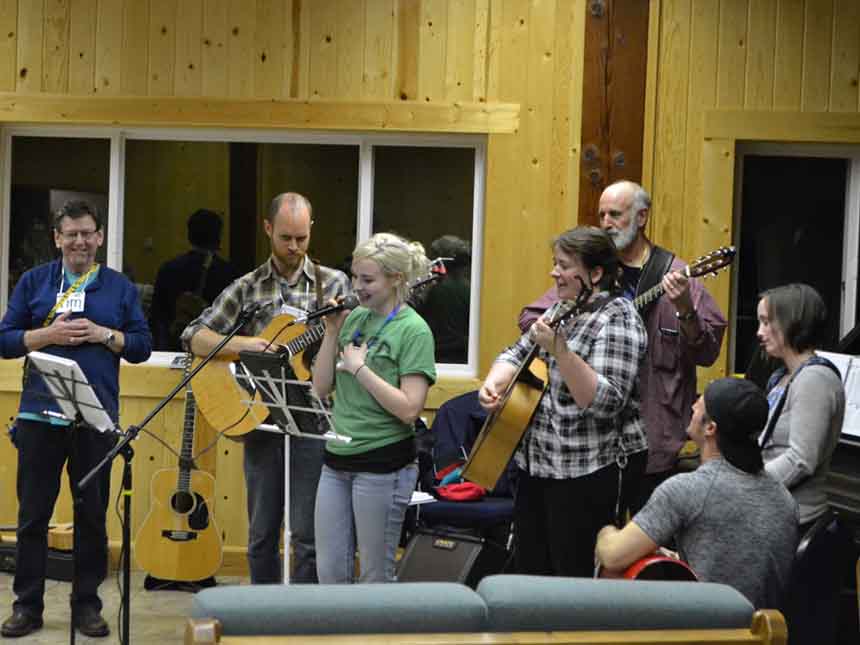 As I said earlier, romance was already in the air, and when we reached our bunk beds, it overflowed. Some mischievous, but sentimental, elves had strewn rose petals (a la the movie "American Beauty") in and around our sleeping quarters along with a small bottle of champagne.  Oh man, was love in the air.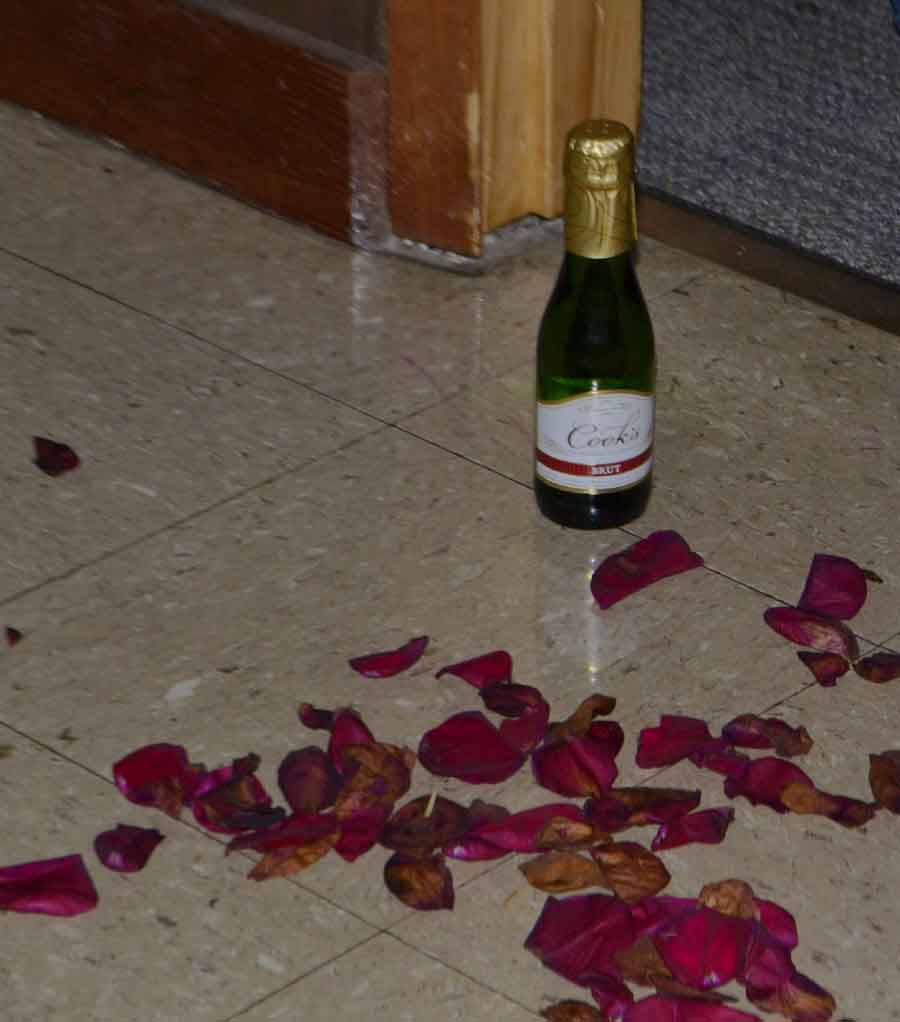 But a practical look around the confined spaces of our bunk beds sobered up this surfeit of romanticism. If we could twist ourselves around in one particular position, I reasoned, we might be able to enjoy naked pleasures.  But at what cost?  How would we drive back home if my ardor put us in traction?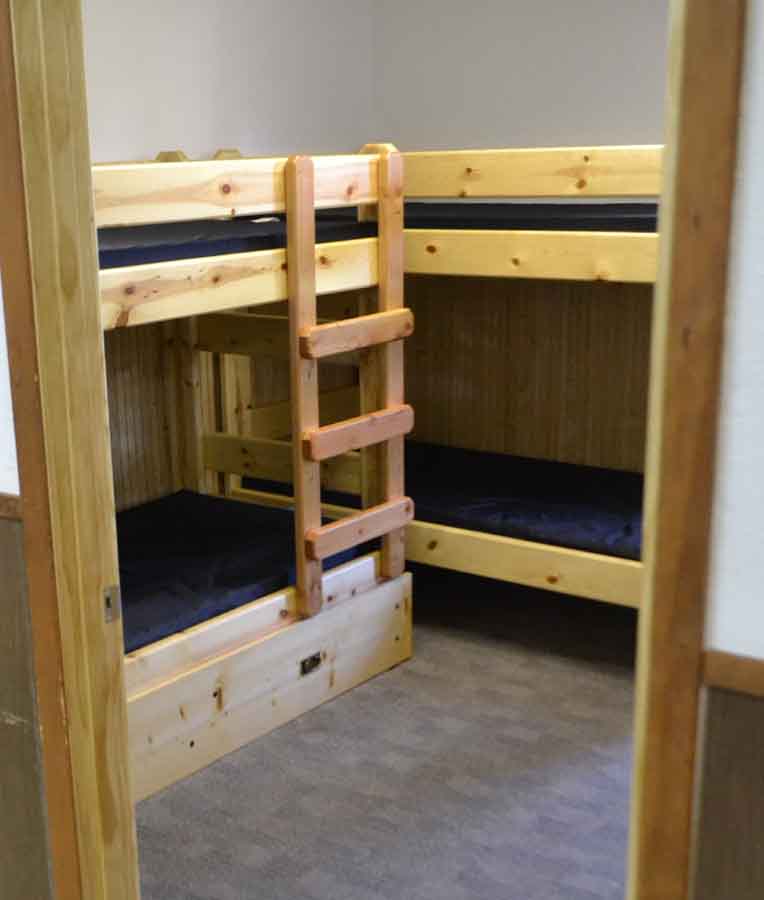 Cooler heads prevailed, thank goodness. But on Sunday morning, before we left this Haven, I confessed to all within earshot how susceptible I was to "elves" who inflicted the inspiration of unpracticed acrobatic moves in a noisy enough closed space that certainly would have disturbed other couples in Herron House.
Alice's Birthday
Sunday morning breakfast did not disappoint. A full serving of bacon, scrambled eggs, hash browns preceded Alice's birthday cake celebration with enough get-well wishes to fill the entire Pacific Ocean.  Tears seemed to be participants' only defense against their earnest hearts.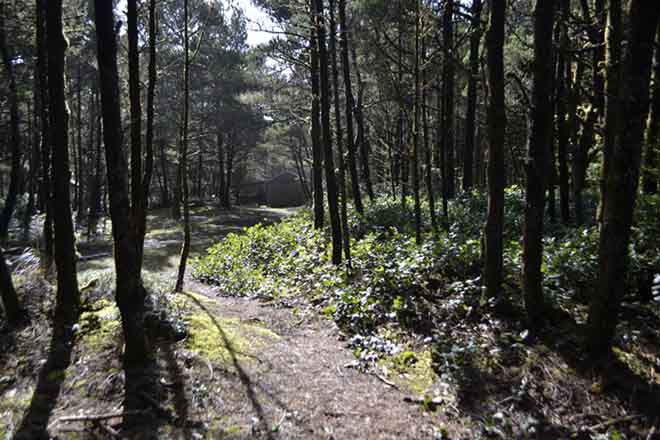 We walked to the beach once again, and admired driftwood brought onshore during high tide. We took one good look before turning our backs on Oregon's greatest charm to revel more on Alice's big day.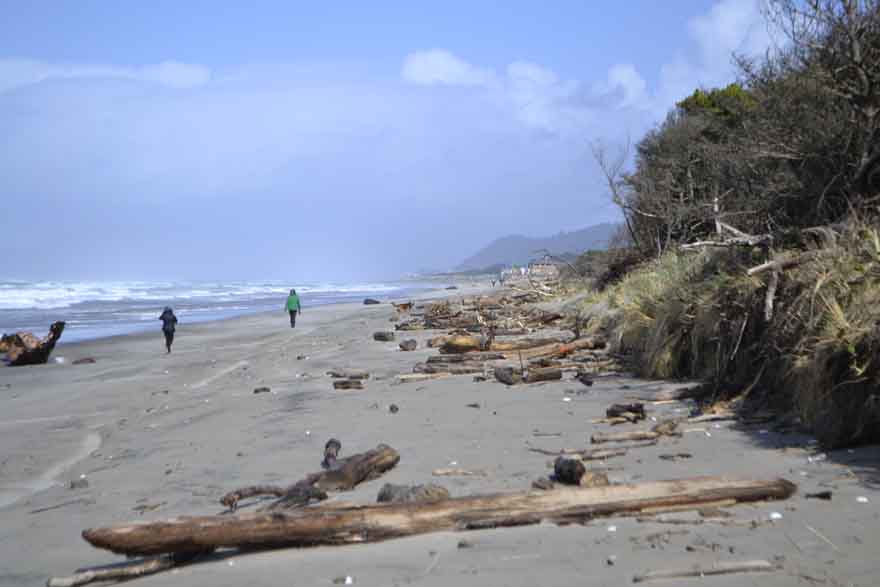 Alice's 72nd birthday proved to be something special we never could have created by ourselves. Our hearts were lifted – and so were our spirits – by a glorious weekend on the Coast, all made possible by the guiding geniuses at The Aphasia Network.
We love what they do, and how they support us. Our weekend was serendipity personified.