By Thelma Johnston Loika
In the spring, it became self-evident we needed an automobile.  We never needed one in New York City, but this was South Florida where public transportation was practically nonexistent.  We soon located a suitable vehicle that was stored in a barn during the War.  Even though Virgil was a very good driver, he had no license, so I had to drive using the license issued when I was 16.
The first Sunday after we bought the car, we decided to drive down to the Upper Keys once church was over.  Please understand we only wanted to see the first islands about 20 miles away, around Key Largo.  We stopped at a roadside store and bought some snacks and drinks.
However, after looking out over the vast expanse of water and low-lying vegetation – mangroves and such stuff – we thought we should go a little farther.  After all, everything seemed so peaceful.  There was no development, no boats on the water, almost no traffic on Highway US-1, so we kept driving south.
We passed a few houses, small businesses, rundown motels, but nothing to exclaim over.  We kept driving over bridges and more bridges alongside big pipes maybe 1½-feet in diameter that carried water from Hialeah water fields to Key West.
There was water, water everywhere, but no beaches until we arrived at Bahia Honda and an arcing high – high! – bridge that led to the Seven-Mile Bridge.  We also noticed the remains of Flagler's railroad overpass that originally led to Key West from Miami, destroyed after a vicious 1935 Labor Day hurricane swept it into oblivion.
Anyway, we just kept driving until we finally arrived all the way to Key West.  In front of us was a small city park with a kiddie-tram squarely in front of us, dividing the roadway.  We took the left fork and drove its perimeter to the end where we stopped at a fort and gazed over its crumbling ruins.
A few yards beyond the fort were a public beach and park, so we all cooled off, splashing around the shallow shore of the vast Atlantic Ocean.  While drying ourselves, I asked a lady on a park bench where people in Key West preferred to eat.
Almost immediately, she offered a name and directions that led to a house located three blocks north of Duval Street.  The beach road we were on led right to it, so we easily found the house she recommended.
What a find!  We sat in a screened-in front porch and dined on conch chowder, turtle steaks, black beans, yellow rice and a green salad.  My husband, two little boys and I ate our fill, complete with iced tea, and our total bill came to less than $5.00.
Even in the 1940s, such an inexpensive bill of fare was not just phenomenal; it was incredible.  I'd never tasted most of these delicacies, and our hunger was tastefully satisfied.  We just loved it.  Later, we toured the turtle kraals where big sea turtles were confined for later butchering.
The impromptu Key West trip could have been viewed then as exotic.  Beyond that, though, after years in New York City, South Florida seemed like a totally different planet, not to be gauged by anything we'd ever known before.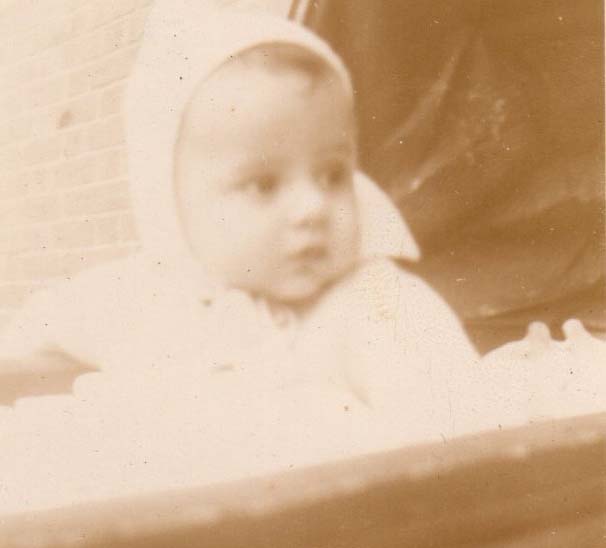 [CONTINUED ON PART VII]