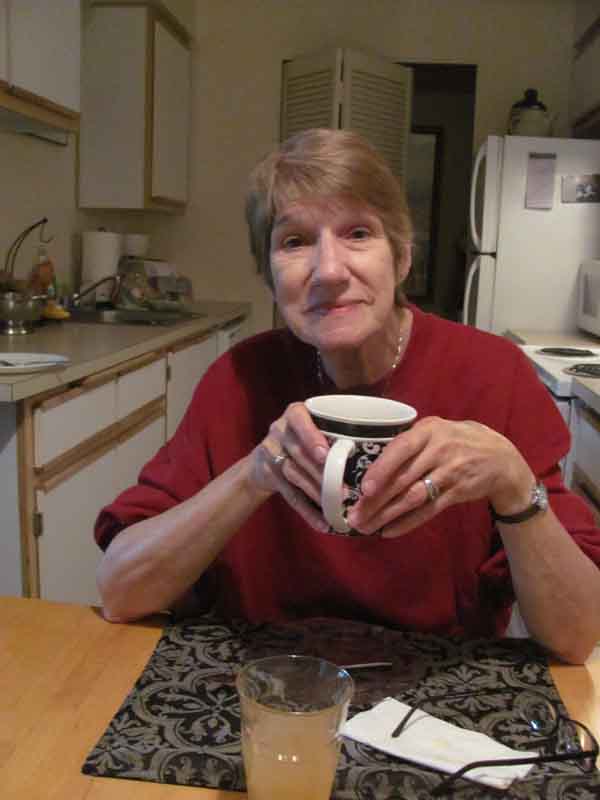 There's good news on the home front.
Alice was released from Legacy Rehabilitative Institute of Oregon (RIO) Friday noontime, March 20.  A team of 11 doctors, nurses and therapists met beforehand with Alice and me to give their candid assessment of aftereffects from the stroke suffered eight days earlier.  Then they gave the green light.
Except for a speech difficulty known as aphasia, Alice appears 90 percent recovered.  As I drove her home yesterday, her mood was giddy relief.  We were in such a hurry to depart her cellphone charger was left behind, but RIO's eagle-eyed staff found the device and left it at a nursing station.  We picked it up earlier this afternoon.
On our first full day together again, Alice makes fun of her inability to string together a coherent sentence, laughing aloud whenever an unexpected word pops out from of her mouth.
As usual, I do her bidding (well, most of it), and she thanks everyone for the thoughtful comments left on this website.  If you haven't seen the good wishes from friends and family, check them out on my previous post.  More comments keep coming in!
Alice is a wonder.  After her release yesterday, we stopped by KinderCare where she works to show their staff how well she is doing.  They seemed mightily impressed.
So am I, especially because I woke up this morning to an intelligent creature who declared her love in our Sept. 24, 2011 commitment ceremony.
For all who read my posts, this is the place to join together on Alice's road to recovery.  There are more photos coming.  We love you all, and thank you.