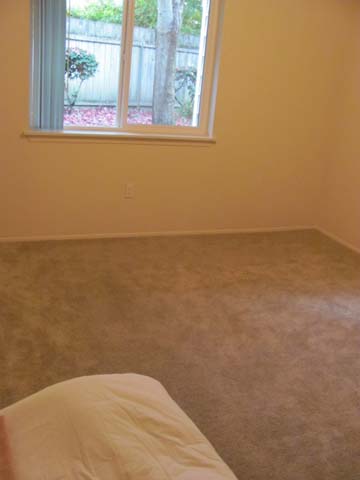 From our window, we feel like a part of Oregon's natural world. Inside, though, our apartment is barren.
Barren?  What's going on?
Someone we trusted to pack our possessions — and ship them cross-country — is letting us down.  Three weeks after we arrived here, our stuff remains in Alice's house.
Two weeks ago,  he said he drove his Ford truck with a hitched box-type trailer loaded with our furniture and cardboard boxes and broke down on the Pennsylvania Turnpike outside Harrisburg.  That was a bald-faced lie.  Our possessions still remained in Alice's home in Doylestown.  In fact, our bed was not disassembled.
He finally ordered a Pod for us, but  refused to answer our phone calls until the container arrived Saturday, Oct. 11.  Since then, our trusted Man Friday claimed to be locked out of the house, but the Realtor came by and showed him the proper lockbox and its combination.  Another helpful person demonstrated how to open the garage doors.
So he has no excuses left.  All that remains to be done is pack the Pod and have it picked up so it can be shipped.  Because of the delay in removing our possessions, including Alice's medical records and my written press clips, oncoming winter storms could wreak havoc with their transcontinental shipment.  Our only possessions are the clothes on our back, what we brought in our Ford Escape, and furniture we obtained from relatives and the Salvation Army Store.
More updates will appear as developments warrant.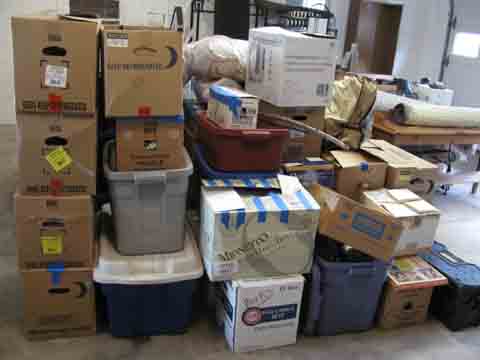 Any suggestions you offer will be welcome.  (If you don't want them to appear on this site, feel free to email me at mason@masonloika.com.)
Thanks.