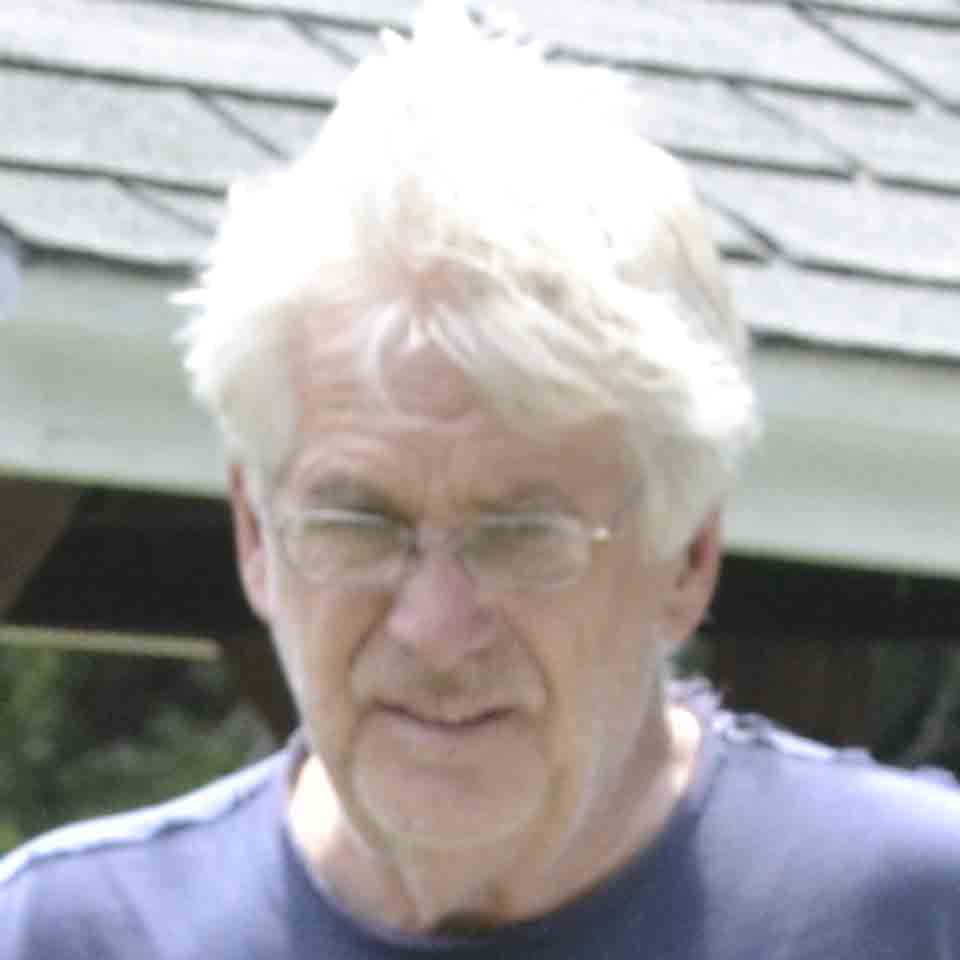 Remember Luther Bates?  Remember the anxiety we shared on this website about our Pod?
If the answer is "yes," he finally settled up Monday, May 18.  Finally.
If not, Luther Bates was Alice McCormick's former neighbor in Doylestown, Pa. whom we entrusted to pack our possessions and ship them out to Oregon in a rental Pod.  Because of Alice's longtime "friendship" with Bates, I acceded to his demand for upfront cash payment of $4,400 with the promise our furniture, keepsakes and valuables would arrive shortly after we took possession of our rented apartment in Hillsboro in late September.
Landing in Hillsboro
Three weeks after our arrival, our apartment was barren, and he was not returning our phone calls.  I wrote about it on this blog, and you can read it here.
We then learned from Bucks County's (Pennsylvania) Prothonotary Office that Bates had a criminal record for bilking others, including an elderly widow and Vietnam Veterans of America.  Now we were desperate.  Two more weeks of continued silence followed, and we filed a complaint with Bucks County's Office of Consumer Protection, speaking with investigator Lynn Hanes.
Bates may have had no criminal intent, but he did commingle our upfront money to take care of his own bills.  Only after Hanes' office served our complaint – and Bates' own probation officer added an admonition in person – did Bates finally make a substantial down payment with Pods.  Here's the post on that development.
Where's Our Stuff?
Nevertheless, Pods still would not ship our stuff unless a balance due of over $1,500 was paid.  Since the account was established in Bates' name, he had the power to divert the shipment back to his home, and maybe pocket the unused funds.  Anxiety ridden, I waited until two days before the scheduled shipping date, then took a leap of faith.  Three more posts describe what happened.  Here's one:  And another.   And the final one.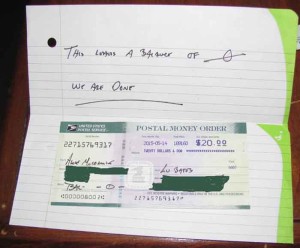 Settlement at Last
Our friends and family followed the posts closely and offered words of comfort.  But how to recover the extra money we shelled out to get our stuff?  Bucks County's Hanes followed through, even though Bates took his sweet time – eight months – to settle up grudgingly.
I paid a dear price in sleeplessness and peace of mind, and never want to go through anything like that again.  But we must acknowledge the professional guidance given us by Lynn Hanes and Bucks County's Office of Consumer Protection.  And we must acknowledge how it settled this unpleasant affair.
Thanks, Lynn.  We never would have recovered without you – and glory be, in full.