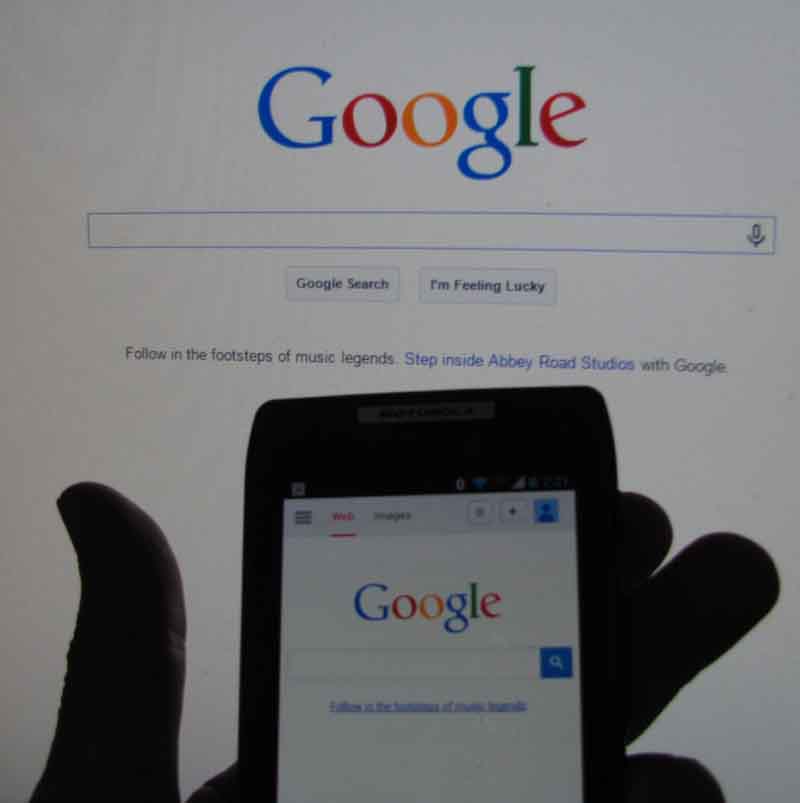 Will cellphone wonders never cease?
A constant problem for cellphone users – losing track of one's phone – was quietly resolved by Google yesterday (April 15) when its phone finder feature was unveiled.
You know the problem, right?  You remove your cellphone from a shirt or pants pocket for one reason or another, and forget to put it back.  The absence of the phone doesn't become apparent until you get home and need to make a call.  Where is it?  Could someone have stolen it?
Frantically, you run up to your husband, girlfriend, boyfriend, sibling, parent, whoever, and excitedly blurt out, "Did you see my phone?," only to see a blank look across that person's face.  You retrace your steps for the last few hours to no avail, realizing how much of your life could be exposed to, egad, a stranger?
Well, Google has finally come to the rescue for Android users.  On your PC or notebook, all you need do is type into its Google search bar, "find my phone," and voila, your quandary is solved!
The GPS in your cellphone will reveal its location – usually within 100 feet.  Of course, if the phone is somewhere close, the breakthrough doesn't reveal its specific location.  But if you left the phone at your hairdresser or supermarket, or even inside a car, you're no longer in the dark.
One further pulse-lowering solution: No longer do you have to ask a loved one to dial a phone for you, which may be a heart-thumping problem if you're all alone!
CNET reports Google can now ring your phone at maximum volume!  No longer does forgetfulness matter, under any condition.
One caveat, though: You must have identical email accounts synchronized on your Android and desktop/notebook computer.  Then you can set up the new feature.
Apple users already have the feature, and a similar one, Android Device Manager, was made available earlier.  But at long last, Android users of cellphones – and tablets too – can find their mobile devices without having to download a new app.
A simple setup procedure takes only a couple of minutes.  And it works fine!
To set it up yourself, check out the CNET webpage.  Just click on the link here, and kiss your memory foibles goodbye!
A brilliant mind is a terrible thing to waste when you can't find your phone.  Let Google do it!