While strolling around Lake Sacajawea two days ago, I came across a sight to be feared: a Burmese Python. Its handler, named Franklin, sat comfortably in the grass, showing no trepidation as the snake slithered all around his body.
That's a real change from idyllic ambience at the Japanese Garden.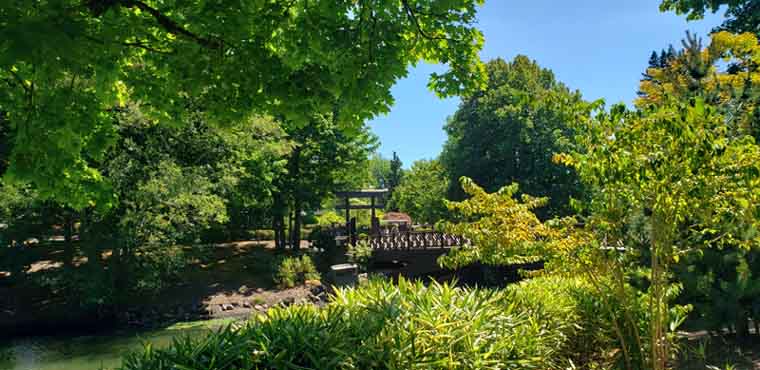 What's out of order? Aren't Burmese pythons the scourge of Florida's Everglades? This female is 12½ feet long and growing every day. And already in Longview, Washington, according to Franklin, there's one snake larger.
Egad! I didn't bother to tell Franklin how many eggs this female expels. That's because he told me the name he's given this snake:
Fluffy.