Over the last two weeks, Alice and I – with the help of two freelance movers – transferred the entire contents of our two-bedroom, two-bath apartment from Hillsboro to the Tanasbourne section of Portland.  The two of us are now officially Portlanders.
The distance involved (five miles) was relatively minor, considering the nearly 3,000 miles our initial move from Pennsylvania entailed during the fall of 2014.  However, the cost of relocating from Hillsboro was considerably more than projected, and the two-week-long move required a great amount of work on our part.  We're not as young as we once were.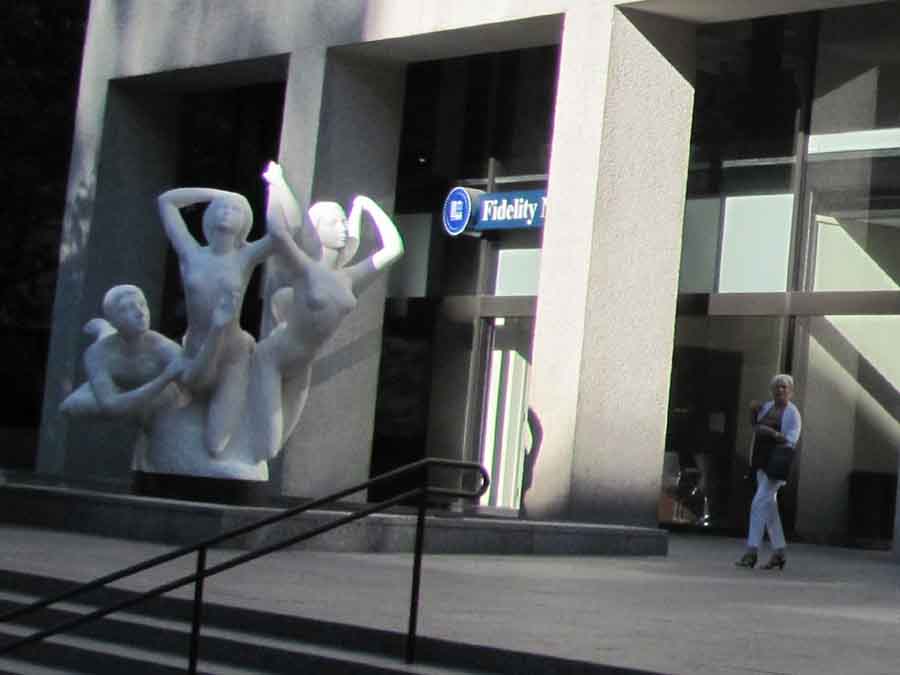 The price of progress in Portland
Portland is booming.  The number of people moving into the area has been overwhelming the city's resources, although real estate speculators are hungrily maximizing sizable financial rewards.  No one argues with the proffered observation that the "Rose City" – also known as the city of bridges – is being San Francisco-sized.
Everywhere one travels appear massive construction projects.  Part of the allure can be attributed to stunning scenery as well as marijuana retail outlets that are popping up to market the wacky tobaccy's mind-altering products starting October 1.  Traffic snarls continuously challenge long-term residents' commutes and exasperate newcomers.
But back to Alice and me.  Only two days ago, our new apartment was so crammed with possessions that boxes were piled to the ceiling.  I felt depressed and worried.  Fortuitously, a newly vacant nearby garage was a godsend, but our overflow of goods had to be taken there before the apartment complex's parking lot was repaved – Sept. 5, as it turns out!
As I look around our 40-year-old rental townhome and walk through its two-story layout, the aesthetics of Alice's arrangements are striking.  In addition, the landscaping here is not sterile as was the case at the Commons at Dawson Creek.
Living in a multi-ethnic housing complex
Our new neighbors represent a true mix of ethnicities, many of whom are working people.  Yes, Virginia, many are Mexicans, but we represent a true melting pot that abhor the divisions being exasperated by a certain Republican candidate for U.S. President.  More about my feelings on that subject in a future post.
Our new digs should serve as an ideal window on life in Portland while I continue to explore my ancestry.  The photo atop this post shows Alice's arrangement of the home office from where I write.
Writing is as important as ever.  Trusted, valued family members already archived voluminous records of my mother's side of the family, but much is unknown about my father's side.  To remedy this mystery, I submitted a DNA sample to ancestry.com yesterday to see where that might lead.
Looking back
Alice and I dealt with a variety of challenges; we accomplished them because I drove for Uber often over the last eight weeks, leaving Alice alone.  If Portland had not allowed Uber into town, we would not have had the necessary resources for a second move in less than a year.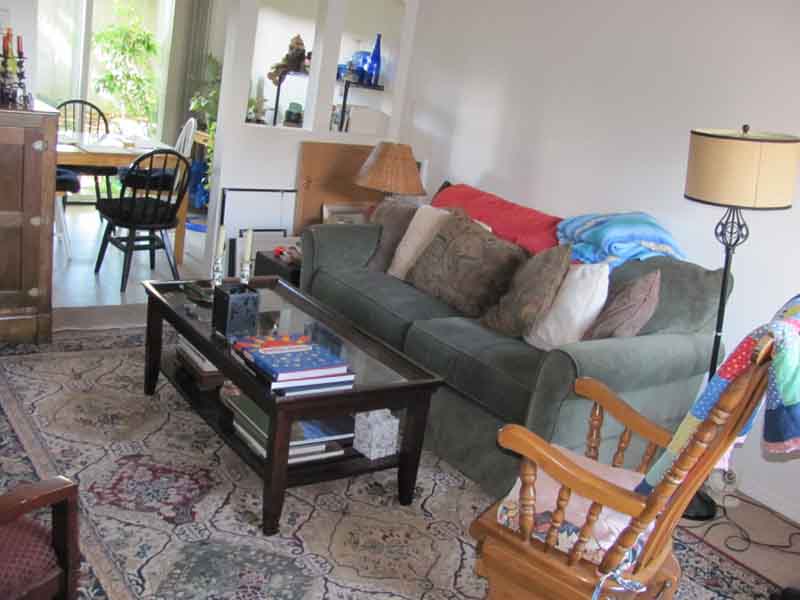 A word of thanks …
goes out to our Farmers insurance agent, Jasper Torrence.  She and husband Zack treated us to dinner and wine at Golden Valley Brewery's Beaverton restaurant immediately after the move was complete, and both pledged help in case an emergency arose.  Jasper even greased the wheels so we could donate a carful of non-essentials to a nearby Goodwill outlet.
This couple's Christian spirit went beyond the call of duty.  (Jasper was born into a minister's family.)  We shall remember their hands of friendship for a long time, and we hope to reciprocate.
During the next two weeks, I will add more segments of "Virgil's Story," and more posts will appear on this blog, too.  To those who stuck with us, I say, "Thanks."  It means a whole lot to Alice and me.