So long, T.J.  You finally received an all-star send-off.
Two weeks ago, the musical legacy of T.J. Tindall was celebrated in a musical jam in the City of Brotherly Love, most notably by Duke Williams and his life partner Annie.  Perhaps now T.J.'s prolific spirit can reverberate across the universe.
While living in Bucks County, Pennsylvania, I covered the music scene for the Bucks County Herald.  Until September 2014, I witnessed and reported on triumphs – tragedies, as well – including the Marshall Tucker Band's headline appearance at the Stockton Inn and the all-star wake for Danny DeGennaro after his senseless murder in December 2011.
Introducing a Rising Star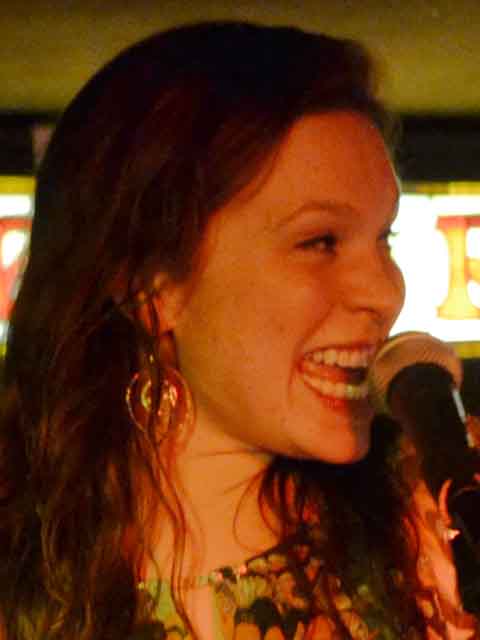 One highlight during those years was covering T.J. Tindall's February 2013 concert at Jon and Peter's in New Hope.  He crammed an all-star ensemble inside the historic nightspot and featured a breakout starring role for a chanteuse named Jessi Teich.  Her sultry moves and rock-steady vocal solos highlighted the night's blues repertoire, and raised an appreciative audience's temperature to long-forgotten heights.
After hearing some of Teich's cuts from a promotional CD, I learned she was far more than a great voice in a killer body; she is a master musician.  Some of her chord changes were inventive and worked so well that I was astounded.  No wonder T.J. used his long-awaited appearance to serve as a springboard for Teich's career.  After all, musicians cannot help realizing how timeless great music is.
T.J. left this overrated plane of existence on Jan. 26 after succumbing to a self-imposed, undisclosed ordeal with cancer.  Friends and fellow musicians were stricken with grief, and their mournful plaints are understandable.  The impresario/musician who entertained countless audiences has a long list of credits detailed on various websites.
Nevertheless, what needs to be said at this dark hour is how to honor T.J.'s passing without tears or gnashing of teeth.  I emulate how blues and jazz musicians honor their compatriots in New Orleans.
My Way to Commemorate
I will celebrate T.J.'s musical ear by playing Jessi Teich's music, because the universe is cyclical.  To see what she has been up to, check out her website at www.jessiteich.com.  I think T.J. would be pleased.  Is it any wonder that the initials of her name – J.T.  – reorganize T.J.'s?
With death comes birth, and it's time to let him go to that parallel primordial ooze where all great musicians jam together.  I hope to see him on the other side.  Because of T.J. Tindall, a new generation of star-crossed musicians is making Planet Earth a far better place.