After moving to Longview, I found ample opportunity to patronize the area's eateries. Most of them are forgettable, but a few stand out. It's only right they be recognized:
Top dog for dinner: Parker's Steakhouse, Castle Rock, at the I-5 Mt. St. Helens Way exit. Owner/chef Tony Parker pulled up stakes from Longview 10 years ago to a larger facility adjacent to the I-5 turnoff for Mt. St. Helens. Some people may opt for family dining in a large dining room, but I prefer to dine in the restaurant's ornate bar. Top-end entries at low-end prices enables Kim Stiles (shown above) to serve the best prime rib around.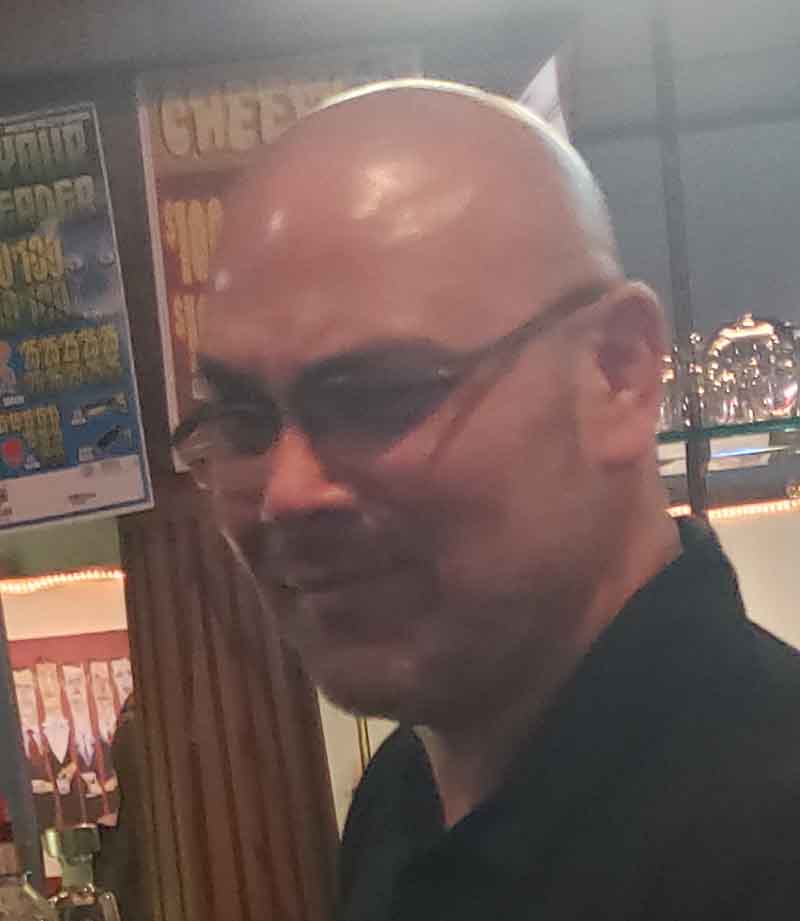 And if Kim isn't around, you may spot Parker's outlandishly handsome bartender, Guido Smith – yes, Smith – who knows finesse rarely seen in these parts.
Honorable mention: The Office 842 on Washington Way, a franchised outlet from Portland. If you want a specialty drink or an inventive late-night appetizer, this is a hip spot. It's pricey, though.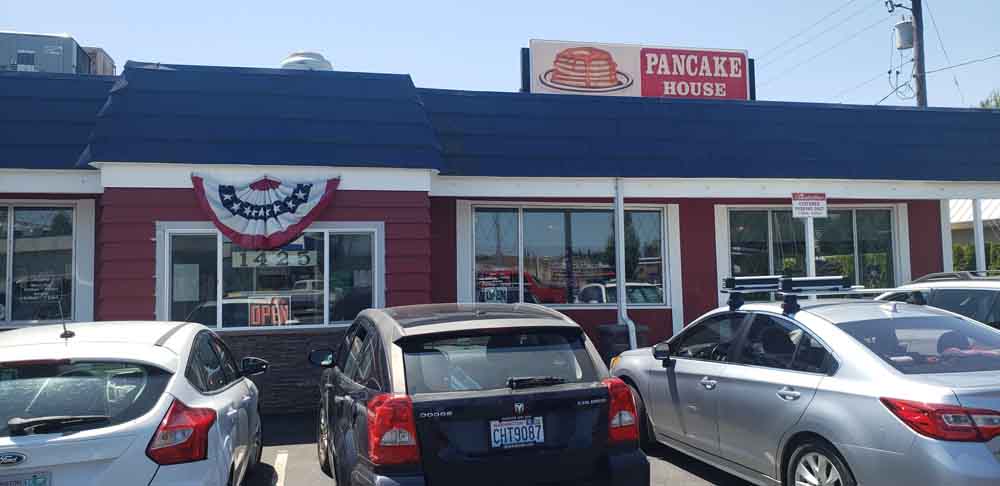 Top dog for breakfast: Longview's Pancake House, a locally owned institution on California Way that's jam-packed till 1:30 pm.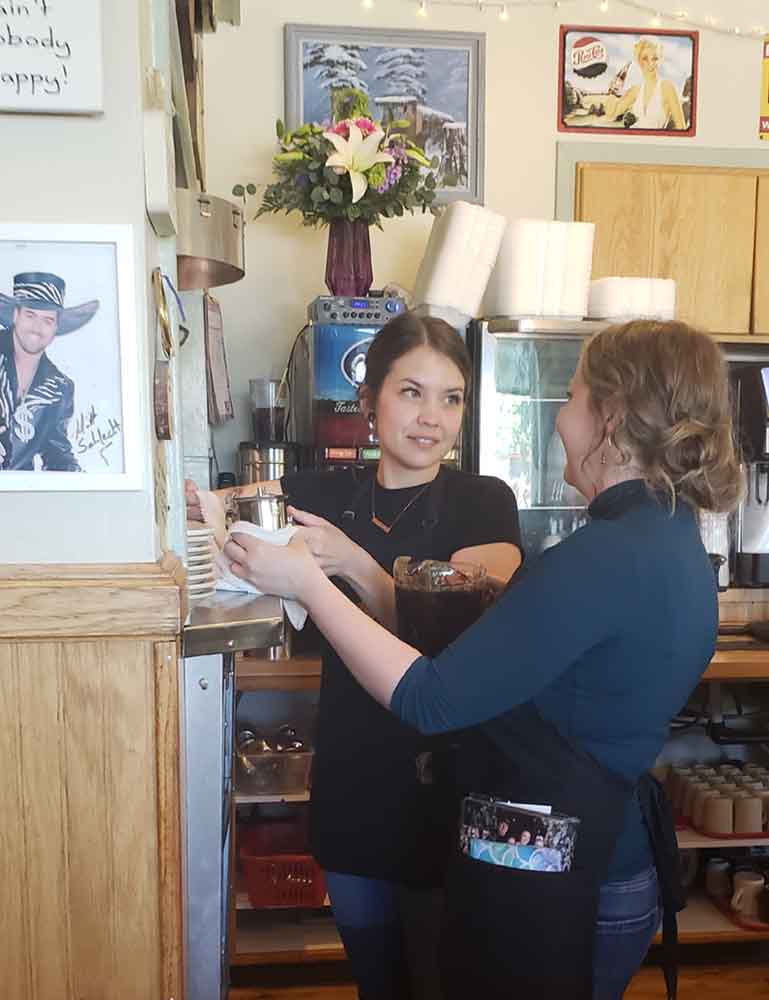 What caught my eye are the waitresses. None of them wants to quit; they thrive by working at a brisk pace. The pleasant camaraderie attracts regulars and newcomers alike, and the food – especially the Navy bean soup – ain't bad, either.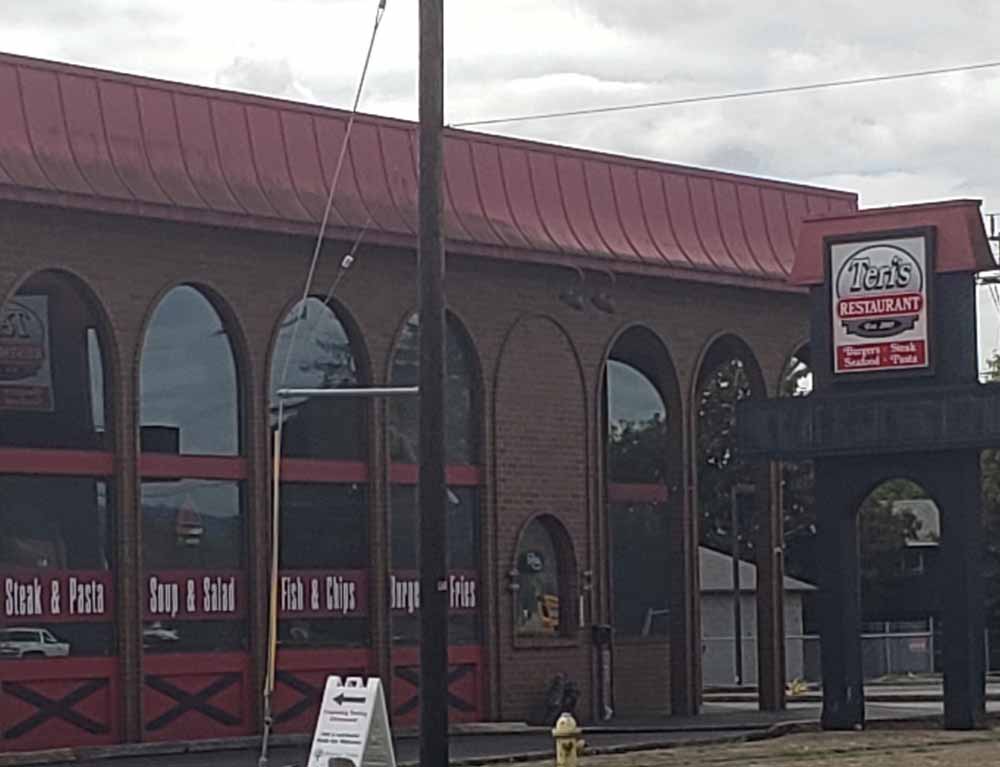 Top dog for occasional live music: Teri's Restaurant. When Tony Parker moved north from West Longview, Teri Weir took over and engaged a host of local musicians to entertain diners in the Old-West-themed saloon and bar. And when the second floor is open, the fun is contagious. A roomy elevator gives everybody access, including misbehaving couples.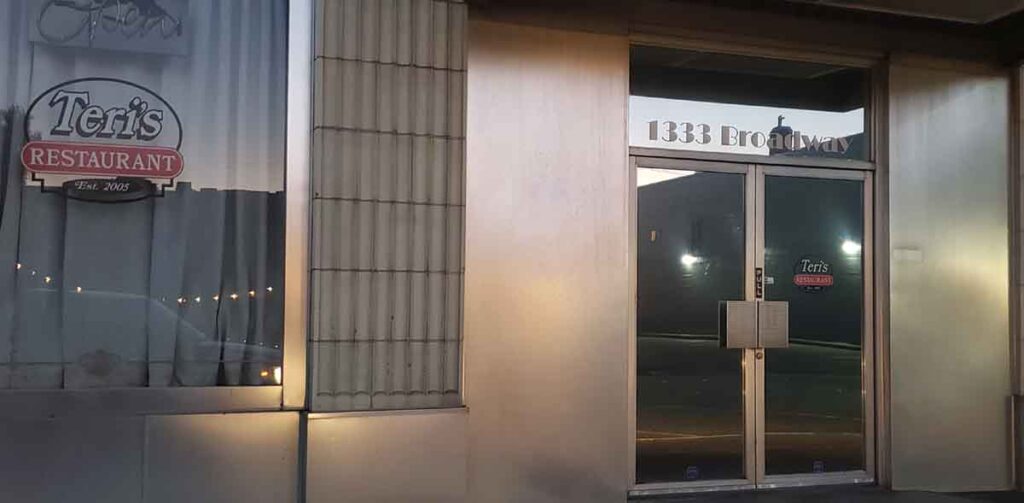 Update: Teri's New Digs
I touted Teri's Restaurant for its musical bill of fare, but I have discovered its location – for the first time in 10 years – is changing. Teri Weir's version of hospitality is moving into the heart of Longview.
Officially named the General Mortgage Building, the site once boasted occupancy by a fine-jewelry company promoted by the late heavyweight champion Joe Louis. The space is an acoustic marvel, with sound echoing around the room. Originally occupied in 1926 by the Washington Gas and Electric Company, the 1333 Broadway building has plenty of adjacent parking.
Let's hope Teri's injects a little spark into downtown.