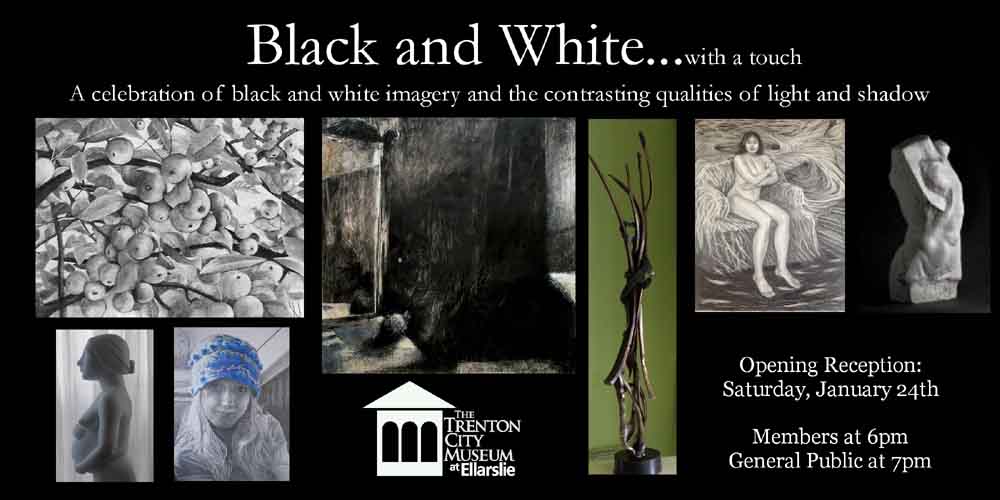 The art openings and galleries of Bucks, Hunterdon and Mercer counties exalt the senses.  In fact, the picturesque River area of Pennsylvania and New Jersey would seem barren without these pleasantries.
January 24th, though, when the dead of winter is laden with icicles, will be opportune to trek toward the Trenton City Museum at Ellarslie in the New Jersey capitol city's Cadwalader Park.  Former Delaware River area gallery entrepreneur Joan Perkes, along with Susan Hogan, assembled a potpourri of river sculptors and artists for an outstanding exhibition entitled "Black and White … with a Touch."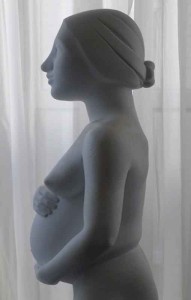 What captures my attention is one of the works chosen to appear: "Pregnant Figure" by internationally respected Harry Georgeson.  His attention to classical detail reveals a vast knowledge of world art history.  And the beauty of his painstaking work can emotionally affect sensitive art patrons.
Other sculptors being presented include Raymond Mathis, Katherine Stanek and Rory Mahon.  Artists include Mavis Smith, Diane Greenberg, Bonnie McLean, Dolores Poacelli, Paul Mordetsky, Kyle Stevenson and Maurice Galimidi.
The exhibition is unveiled to the public with a reception from 7-9 pm on Saturday, Jan. 24, and members of Ellarslie are invited to savor a private meet-and-greet with the artists an hour beforehand.  Admission is free but donations to Ellarslie are gratefully accepted.  Plenty of free parking, too.
"Black and White … With a Touch" will be open 11 am-3 pm Tuesdays through Saturdays, 1-4 pm Sundays, through March 8.