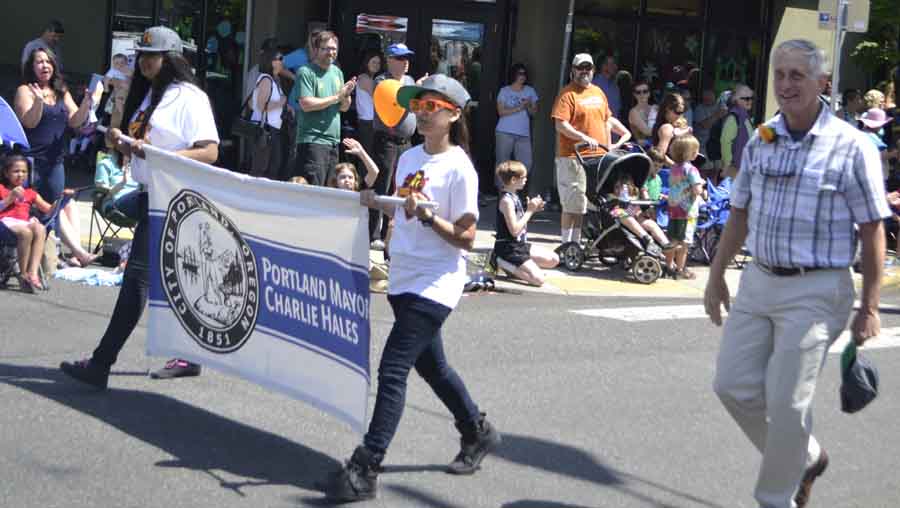 Portland has a mayor who responds to the wishes of his voters.  (Many politicians say one thing to voters, but do another when it comes down to brass tacks.)
The picture above says a thousand words.  Charlie Hales looks absolutely giddy in the 53rd annual St. Johns parade on Saturday, May 9th, after reversing an earlier stand encouraging Pembina Pipeline Corporation to construct a propane export terminal in the Port of Portland.
Alice McCormick's sensational photograph resulted after cousin Margaret Johnston led Alice and me to the perfect spot (next to the official reviewing stand) where the tall woman in my life whipped out her trusty camera and snapped away.
The result is worthy of a Norman Rockwell rendering.
The St. Johns Parade has been a tradition in the North Portland area since 1962.  Many families have their favorite viewing spots to watch the floats, bands, drill teams and horses.  Parade participants from earlier years now cheer on their children and grandchildren as they march or ride the parade route.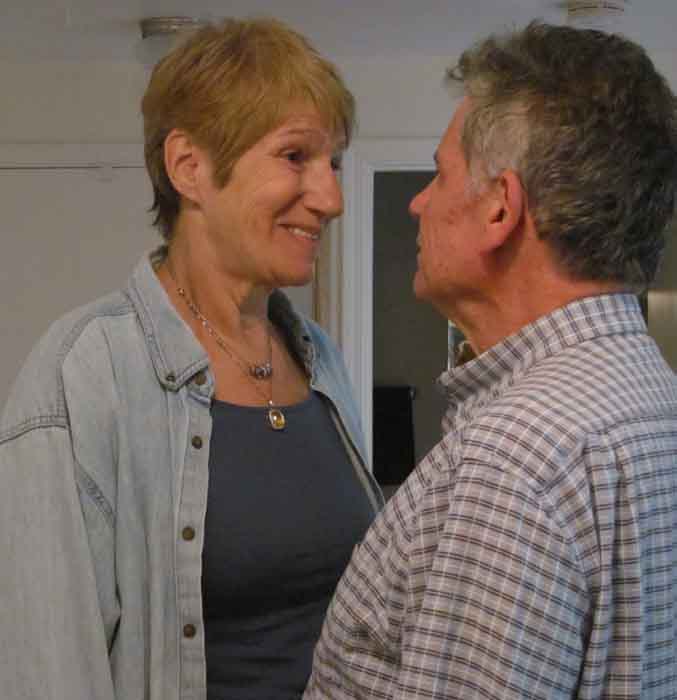 As you can see, Alice unabashedly holds her own whenever a challenge presents itself.